The Department of Mechanical Engineering is established in the year 2010. The regular intake of the department for Bachelor of Engineering is 120 from the academic year 2020-2021. The faculties of the department are well qualified, dynamic, research oriented and competent enough to forge quality mechanical engineers with a good skill set & moral values to serve the society & industry. The department seeks to achieve excellence in education through Project Based Learning. In the process, students are motivated to involve themselves in Lab-Innovations, Mini-Projects & LCD presentations. Our Laboratories have been very well established not only to cover complete syllabus but to motivate students to learn beyond the syllabus. The core values of the department help the students to develop their overall personality and make them worthy technocrat to compete and work at global level. Our department has been conducting workshops/expert lectures/industrial visits/value addition programmes in co-ordination with the student wing of the department i.e. MESA.
To be recognized as outstanding department in value based technical education, producing well qualified mechanical engineers with competent skills to serve the ever changing industrial and social needs.
To develop multi-dimensional mechanical engineers by:
Implementing continuously improving teaching-learning process.
Practicing professional ethics in daily activities.
To incorporate project based learning into the curriculum execution
To create an environment suitable for developing research culture
To introduce well designed value addition programmes in order to map with the industrial requirements
To strengthen association with industrial world through industrial visits, in-plant trainings & signing of MoUs
To provide training essential in enhancing employability and entrepreneurial traits
To mold the students to possess professional ethics, moral values and sense of social responsibility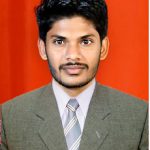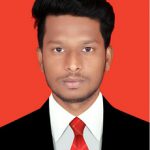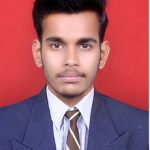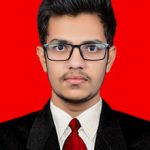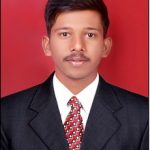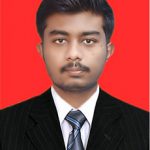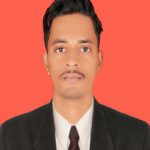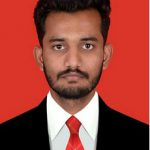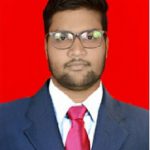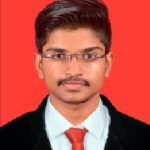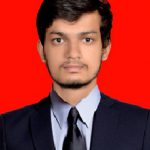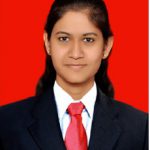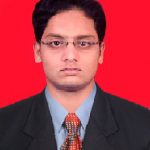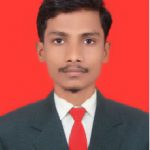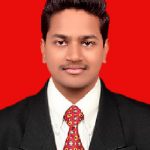 FACULTY
INFRASTRUCTURE
WORKSHOPS & SEMINARS
RESEARCH & PUBLICATIONS
INDUSTRIAL VISITS
RESULTS
PLACEMENT
SYLLABUS
ACHIEVEMENTS
LAB INNOVATIONS PROJECTS
NON-TEACHING DETAILS
NEWSLETTERS
FACULTY
| | | | | | |
| --- | --- | --- | --- | --- | --- |
| Dr. R.T. Vyavahare | Vice Principal & HOD Mechanical | M.E. Design PHD | 17 | ravivyavahare@gmail.com | |
| Mr. S T Jagtap | Asso. Professor | ME Design Ph.D. * | 31 | stjagtap.nbnscoe@sinhgad.edu | |
| Mr.K S Mangarulkar | Asso. Professor | M.Tech Mechanical | 20 | ksmangrulkar.nbnscoe@sinhgad.edu | |
| Mr. H D Lagdive | Asst. Professor | ME Production | 21 | hdlagdive.nbnscoe@sinhgad.edu | |
| Mr. A K Shaikh | Asst. Prof.  | ME Design Ph.D. * | 12 | akshaikh.nbnscoe@sinhgad.edu | |
| Mr. R R Honkalas  | Asst. Professor | ME Design | 12 | rrhonkalas.nbnscoe@sinhgad.edu | |
| Mr. S H Lamkane | Asst. Professor | ME Design | 12.5 | shlamkane.nbnscoe@sinhgad.edu | |
| Mr. Y J Salunke | Asst. Professor | ME Design | 10 | yjsalunke.nbnscoe@sinhgad.edu | |
| Mr. S A Gurav | Asst. Professor | ME Design | 11 | sagurav.nbnscoe@sinhgad.edu | |
| Mr. A A Shaikh | Asst. Professor | ME Design | 11 | aashaikh.nbnscoe@sinhgad.edu | |
| Mr. A K Lavnis | Asst. Professor | ME Design Ph.D. * | 21 | aklavnis.nbnscoe@sinhgad.edu | |
| Mr. S M Chavan | Asst. Professor | ME Design | 10 | sachinchavan97@gmail.com | |
| Mr. S. S. Pathak | Asst. Professor | ME Manufacturing | 15 | sumedh81@gmail.com | |
INFRASTRUCTURE
INFRASTRUCTURE
Lab Photo

Lab Name

Lab Details

 

Automatic Control Engineering Lab




Area of Lab: 72.5 Sq. M.

DC Motor Speed Controller Closed Loop System, A C motor speed controller ( Open loop System )





The total cost of equipments is 35910/-




Prof.K.S.Mangrulkar




Lab In-charge

 

Advanced Computer Programming Lab




Area of Lab: 72.5 Sq. M.

Dell 380 Computer, 24 Port Dlink Switch, 8 Port Dlink Switch, Acer Computer- Small, Acer Computer - Big, Switch Rack





The total cost of equipments is 569896/-




Prof.A.A.Shaikh




Lab In-charge

 

Apllied Thermodynamics




Area of Lab: 72.5 Sq. M

Flash point and fire point




apparatus, Bomb calorimeter,Grease penetro meter,Red wood visco meter,Cloud and pour point apparatus,Steam calorimeter,Test Rig of two stage reciprocating air copressor,Gas analyzer with accessories





The total cost of equipments is




549675/-





Prof. S.A Gurav




Lab In-charge

 

Automoblie Engineering Lab




Area of Lab:144.5 Sq. M.

Working model for demosnstration of Chassis - Cut section model of Maruti Van MPFI with Drive Motor,Cut section model of Fluid Flywheel & Torque Convertor,Cut section model of Sliding Mesh Gear Box,Electronic Ignition system of an automobile -Board Mounted,Model of Double Shoe Brake,Model of Band Brake,Model of Band & block





The total cost of equipments is 35910/-





Prof. S.T.Jagtap




Lab In-charge

 

CAD/CAM Lab




Area of Lab: 144.5 Sq. M.

Creo Parametic (Pro-E),Catia V6-PLM Discover pack-UDK, Automation Studio version-




5.7 perpetual seat license,Ansys 14.5,Dell- 24 (390 with Graphics




Card),CNC Milling Machine,Hyperworks Software,Matlab Software Toolbox,Auto CAD- Educational




Version,1020HP Laser Printer,Epson LX 1170,HP Scanner,Canon LBP 2900,Sony LCD Projector





The total cost of equipments is 4893960/-





Prof.M.A.Sayeed




Lab In-charge

 

Fluid Machinery & Fluid Power Lab




Area of Lab: 144.5 Sq. M.

Pelton wheel test rig,Francis Turbine test rig,Centrifugal pump test rig, Automation studio version 5.7,Hydraulic circuits Trainer with gear pump test rig,Pneumatic circuits Trainer / test rig





The total cost of equipments is 1237695/-





Prof. L.S.Kanna




Lab In-charge

 

Heat Transfer Lab




Area of Lab: 144.5 Sq. M.

Thermal Conductivity of Insulating Powder, Composite wall Apparatus, Forced Convection Apparatus,Natural Convection Apparatus,Emissivity measurement apparatus,Heat Pipe Apparatus,Pin Fin- Loosing Heat in Natural Convection, Steafan Boltzman Apparatus,Critical Heat Flux Apparatus,Parallel and Counter flow Heat Exchanger,Thermal Conductivity of Metal Rod





The total cost of equipments is 400500/-





Prof. S.V.Tare




Lab In-charge

 

Internal Combustion Engines Lab




Area of Lab: 144.5 Sq. M.

Computerized VCR Engine Test Set up ( Diesel),Morse Engine Test set up ( Maruti 800 (MPFI)





The total cost of equipments is 1021500/-





Prof.H.B.Kulkarni




Lab In-charge

 

Machine Drawing & Computer Graphics




Area of Lab: 144.5 Sq. M.

Dell-(390),Canon LBP 2900,Dell 380 Computer,24 Port Dlink Switch,16 Port Dlink Switch,8 Port Dlink Switch,Acer Computer,Switch Rack





The total cost of equipments is 1163846/-





Prof.S.H.Lamkane




Lab In-charge

 

Metallurgy Lab




Area of Lab: 72.5 Sq. M.

Binocular Metallurgical




Microscope,Microscope Trinocular with computerized attachment,Std. Metallurgical




Microstructures Set,Muffle Furnace,Red die penetrant test piece with std. crack




sample,Desicator





The total cost of equipments is 174420/-





Prof. S.H.Bansode




Lab In-charge

 

Metrology & Mechanical Measurements




Area of Lab: 72.5 Sq. M.

Vernier,Micrometer,Height Gauge,Bore gauge,Angle Plate,Magnetic Stand ,Dial Gauge – Lever type,Plunger type ,Slip Gauge Set,Inside Micrometer,Outside Micrometer,Mechanical Comparator Set,Sine bar ,Bevel Protractor,Angle Gauges ,Gear Tooth Vernier Calliper,Profile Projector,Optical flat Apparatus with monochromatic light sourceScrew Thread Gauge,Floating Carriage diameter measuring machine with thread measuring wire set,) load cell with hooks witn 3mtr long cable ,Dead weight Pressure gauge Tester,Surface Plate,Resistance Temperature Detector,Thermocouple & Thermistors Model ,Orifice, Venturi, Rotameter Trainer,Digital Stroboscope,LVDT Setup Model





The total cost of equipments is 626837/-





Prof. P.B.Lagdive




Lab In-charge

 

Manufacturing Processes Lab




Area of Lab: 72.5 Sq. M.

Sand rammer,Rammer base block,Sieve shaker with sieve set ,Rapid moisture meter,Permeability meter,Universal strength machine,Tensile strength attachment ,Shear strength attachment,Mould hardness tester,Tensile core box,Sand muller





The total cost of equipments is 125000/-





Prof. K.C.Goli




Lab In-charge

 

Refrigeration & Air Conditioning Lab




Area of Lab: 144.5 Sq. M.

Refrigeration Tutor,Ice Plant Trainer 30 kg/day,Air Conditioning Trainer 1 T.R.,Vapour Asborption Refrigeration Trainer,





The total cost of equipments is 247793/-





Prof. N.M.Morkane




Lab In-charge

 

Theory of Machines Lab




Area of Lab: 72.5 Sq. M.

Motorized Gyroscope,Involute gear tooth profile




generator,Static and Dynamic Balancing set up,Universal Vibration apparatus,Cam Analysis apparatus,Governor apparatus, Pantograph,Watts Mechanism,Withworth Quick Return,Scotch Yoke,Peaucellier Mechanism,Friction Clutch,Rope drive,Double Hooks Coupling,Slider crank Mechanism,Model of Belt Drive,Model of Dynamometer with Motor ,Steering mechanism Davis and Ackerman





The total cost of equipments is 247793/-




Prof. Y.J.Salunke




Lab In-charge
WORKSHOPS & SEMINARS
Summary of STTP / FDP/ STP/Workshop/Seminar
| | | | | | |
| --- | --- | --- | --- | --- | --- |
| Sr No | Academic Year | Activity | Title of Program | Date | No of Participants |
| 1 | 2019-20 | Seminar | 3D Printing : Introdcution, Applications & Career Opportunities. | 23rd Jan 2020 | 350 |
| 2 | 2019-20 | Seminar | Awarness of skills required after Graducation | 25th July 2019 | 243 |
| 3 | 2019-20 | Seminar | Introduction to TTL – RE Program | 7th Aug 2019 | 80 |
| 4 | 2019-20 | Online Training | TTL DRE Program | Oct. 2019 to July 2020 | 50 |
| 5 | 2018-19 | Hands-on Training  | MITCON CNC Training | 16-11-2018 to 10-01-2019 | 31 |
| 6 | 2018-19 | Seminar | Recent trend sin CAD/CAM/CAE | 2/6/2019 | 240 |
| 7 | 2018-19 | Value Addition Program | CATIA Training | 13-06-2019 to 30-6-2019 | 26 |
| 8 | 2018-19 | Value Addition Program | CATIA Training | 20-12-2018 to 05-01-2019 | 16 |
| 9 | 2018-19 | Online Training | TTL DRE Program on CATIA | Oct. 2018 to May 2019 | 130 |
RESEARCH & PUBLICATIONS
Research / Books Publications by Teacher
Consolidated Summary
Sr. No.
Name of the Teacher
Other Authors
if any
Title of paper/ Book
Name of Journal
(with UGC Journal No.)
ISSN/ISBN of Journal
Year of Publication
Volume no./ Issue No.
Level

1

Hrushikesh B. Kulkarni

V.C. Gavali,




 P. R. Kubade

Mechanical and Thermo mechanical properties of carbon fibre reinforced thermoplastic composite fabricated using fused deposition modeling (FDM) method: A review'

International Journal of Mechanical and Production Engineering Research and Development (IJMPERD)

ISSN(P): 2249-6890; ISSN(E): 2249-8001

2018

Volume no.8




Issue No.1

International Journal

2

Hrushikesh B. Kulkarni

SalunkePrathmesh Mahesh

Evaluation of performance characteristics and exhaust gas analysis of VCR engine at different compression ratio and loads'

Iranica Journal of Energy and Environment

 ISSN:2079-2115

2017

Volume no.8




Issue No.3

International Journal

3

Hrushikesh B. Kulkarni

Suraj S. Mahamuni, Prajakta M. Gaikwa, Mayur A Pula, ShubhamMahamuni, Sagar H. Bandsode, Aniket A. Kulkarni, Yogesh B. Shete, S. A. Nehatrao

Enhanced Mechanical Properties of Epoxy/Graphite Composites

International Journal of Advanced Engineering Research and Studies

E-ISSN2249–8974

2018

Volume no.6




Issue No.1

International Journal

4

Hrushikesh B. Kulkarni

Prathmesh M. Salunke




, Akash M. Waghchavare




, Sudarshan S. Kurle

Solar Energy and its Applications-Need, Overview




and Future Scope

International Journal for Research in Applied Science & Engineering Technology (IJRASET)

ISSN: 2321-9653

2017

Volume no.5




Issue No.12

International Journal

5

Prof. ALIM APPALAL SHAIKH ,

Prof. Kiraneshwar




Goli.

Stress Analysis of V Notches on the Components using Photo elasticity and FEM

INTERNATIONAL JOURNAL OF RECENT TRENDS IN ENGINEERING & RESEARCH

ISSN- 2455–1457

2017

Volume no.3




Issue No.12

International Journal
Research / Books Publications by Teacher
Consolidated Summary
Sr. No.
Name of the Teacher
Other Authors
if any
Title of paper/ Book
Name of Journal
(with UGC Journal No.)
ISSN/ISBN of Journal
Year of Publication
Volume no./ Issue No.
Level

6

Shailesh A. Nehatrao

 

H.B. Kulkarni

Design of Transmission System for Go-Kart Vehicle

 

International Journal of Engineering and Techniques

 

ISSN 2395-1303

Apr 2018

Volume

 No 4

Issue 2

International Journal

7

Prof. K. S. Mangrulkar

 

Prof. M.D. Shah




Mr. H.B. Kulkarni

Design and Analysis of Gudgeon Pin to Minimize Stress Concentration

 

International Journal of Recent Trends in Engineering & Research (IJRTER)

 

ISSN: 2455-1457

2018

Volume

 No 4

Issue 2

International Journal

8

AvinashLavnis. 

 

 

 

RutwijMahadevMunnoli




AkshayKodgi




PushkarPardeshi




Kaushal Kulkarni

Gesture controlled X-RHex (2.0) robot

 

International Journal of Advance Research, Ideas and Innovations in




Technology

ISSN: 2454-132X

 

2018

Volume

 No 4

Issue 4

International Journal

 

9

Hemant D. Lagdive

 

MalluBhojappa Mane

Design of frame for a wall mounted indoor swing

 

International Journal of Advance Research, Ideas and Innovations in




Technology

ISSN: 2454-132X

 

2018

Volume

 No 4

Issue 3

International Journal

10

Prof. S.A.Nehatrao

 

SannakeAniket S, Shaikh Sameer R., KhandareShubham A.

 

 

Design and Analysis of Go-kart Chassis

 

International Journal of Advance Research and Innovative Ideas in Education

ISSN(O)-2395-4396

 

2018

Volume

 No 4

Issue 2

International Journal

 

 

 

 

 

 

Research / Books Publications by Teacher

 

 

Research / Books Publications by Teacher

 

 

Research / Books Publications by Teacher

 

 

Research / Books Publications by Teacher

 

 

Research / Books Publications by Teacher

 

 

Research / Books Publications by Teacher

 

 

Research / Books Publications by Teacher

 

 

Research / Books Publications by Teacher

 

 

Research / Books Publications by Teacher

11

Hemantkumar Vinod Shinde

Dr. J Jerald

Experimental Investigation of High Speed Micro-Drilling on SS 316L Material Using GRA

IOSR Journal of Engineering (IOSRJEN)

ISSN (e): 2250-3021

2018

Vol. 08, Issue 6

International Journal

12

Prof. K. S. Mangrulkar

 

Prof. M.D. Shah




Mr. H.B. Kulkarni

Design and Analysis of Gudgeon Pin to Minimize Stress Concentration- A Review

 

International Journal for Research in Applied Science & Engineering Technology (IJRASET)

ISSN: 2321-9653

2018

Volume

 No 6

Issue III

International Journal

13

Prof.Rahul Rajan Honkalas

 

Prof. 

H.B. Kulkarni

Analysis and Performance Optimization of Variable Compression Ratio Diesel Engine using Canola Oil Based Biodiesel

 

Iranian (Iranica) Journal of Energy & Environment

ISSN: 2079-2123

2020

Volume

 No 11

Issue I

International Journal

14

Prof. Hemant  Lagdive

 

Mr. Nagesh S Gorre

A Review of Multicone Synchromesh Transmission

 

IJIRMF

ISSN:2455-0620

2019

Volume

 No 5

 

National

15

Prof. Hemant  Lagdive

 

Mr. Nagesh S Gorre

Determination of fatigue life of Sintered Inner Ring used in multicone synchromesh Transmissions

IRJET

ISSN: 2395-0056

2019

Volume

 No 6

 

National

16

Prof. Nitin  Morkane

 

Mr. Datta Patil

Deflection of Dual Rotor Wind Turbine Pinion Tooth by Numerical Method

IRJET

ISSN:2395-0056

2018

Volume

 No 11

Issue IV

International Journal

17

Prof. K. S. Mangrulkar

 

NA

Design & Analysis of Gudgeon Pin to minimize Stress Concentration

IJRASET

ISSN: 2321-9553

2018

Volume

 No 6

Issue IV

International Journal

17

Prof. K. S. Mangrulkar

 

NA

Analysis of stress concentration on cutout orientation in plates

IJIRMF

ISSN: 2455-0620

2018

Volume

 No 4

Issue IV

International Journal
INDUSTRIAL VISITS
Academic Year 2018-19

Sr. No.
Name of Visit
Date of Visit
Class
Number of faculty
Number of Students
1
Pise Industries, Solapur
19/9/2019
SY
02
65
2
 Water Purification Plant, Pakani
3/10/2019 & 4/10/2019
TE
06
153
3
Dudh Pandhari, Milk Processing Unit, Solapur
17/09/2019 &18/09/2019
BE
06
215
4
Shubham Wheels, Solapur
17/09/2019, 18/09/2019 & 19/09/2019
BE
06
215
5
Hyundai Showroom, Solapur
18/03/2019
TE
04
85
6
Maharashtra State Transport Workshop, Solapur
28/03/2019 & 29/03/2019
TE
04
110
7
Kailash Industries, Solapur
1 12/10/2018 & 15/10/2018
SE
06
141
8
Dudh Pandhari, Milk Processing Unit, Solapur
24/09/2018 TO 27/09/2018
BE
06
260
9
Water Purification Plant, Pakani
08/08/2018 & 10/08/2018
TE
06
225
10
Shubham Wheels, Solapur
10/07/2018 to 12/07/2018
BE
06
298
11
ARAI, Chakan, Pune
20/10/2018
TE
02
42

Academic Year 2017-18

Sr. No.
Name of Visit
Date of Visit
Class
Number of faculty
Number of Students
1
Prabhakar Metals Solapur
16/04/2018
TE-A & D
02
100
2
Subhash Metals Solapur
16/04/2018
TE-B & C
02
120
3
Laxmi Hydraulics. pvt. ltd, Solapur
15/04/2018
SE-B
02
49
4
S. T. Workshop, Solapur

02/04/2018,

03/04/2018,

05/04/2018

&

06/04/2018

TE-A, B, C & D
08
320
5
Kisan Irrigations LTD. Tamalwadi
16/03/2018
BE-A& B
02
100
6
Vijay Engineering Works, MIDC, Akkalkot road, solapur
13/03/2018
SE-C
02
60
7
Leena Engineering Works, Solapur

12/03/2018

& 15/03/2018

TE-A, B, C & D
08
300
8
Somany Evergreens Ltd. Chincholi MIDC,Solapur
31/10/17
SE-A
02
51
9
Thirumala Precicasts, Solapur
13/10/17
SE-C&D
02
109

10

Pise Industries, Akkalkot road MIDC, Solapur

9/10/2017
SE-A

02

49
6/10/2017
SE-B

02

55
11
Kailas Industries, Solapur
29/09/17
SE-E
02
35

12

SMC Water Filtration Plant, Pakani, Solapur
29/09/17
TE-B
02
65
28/09/17
TE-A
02
57
27/09/17
TE-D
02
65
26/09/17
TE-C
02
74

13

Dudh Pandhari, Shivaji Nagar, Bale, Solapur

3/10/2017
BE-A
02
50
4/10/2017
BE-B
02
50
5/10/2017
BE-C
02
64
6/10/2017
BE-D
02
54
14
Hyundai Showroom, Solapur
27/09/17
BE-D
02
63

15

Shubham Wheel, Solapur
28/9/17
BE-B
02
26
3/10/2017
BE-A
02
46
4/10/2017
BE-C
02
60
 

Academic Year 2016-17

Sr. No.
Name of Visit
Date of Visit
Class
Number of faculty
Number of Students
1
Vijay  Engineering, Solapur
7/11/16
SE
02
44
2
Tembhu Water Lifting Plant, Sangali
26/8/16, 27/8/2016
TE
02
87
3
Volks Wagen Service Station, Solapur
29/9/16,30/9/16, 4/10/2016
BE
06
190
4
Dudh Pandhari, Solapur
31/8/16, 1/9/16, 2/9/2016
BE
06
198
5
Precision Camshaft Pvt. Ltd., Solapur
24/3/2017
SE-A
02
37
6
Solapur Metal Works, Solpaur
1/4/2017
SE-B
02
61
7
Thirumala Precicast, Pvt. Ltd., Solapur
24/3/2017
SE-C&E
04
136
8
Pise Industries, Akkalkot road MIDC, Solapur
25/3/2017
SE-D
02
60
9
Leena Engineering, Solapur
7/4/2017
TE-A,B,C&D
04
131
10
Prabhakar Metals, Solpaur
16/3/2017
TE
06
164
11
Subhash Metals, Solpaur
16/3/2017
TE
06
164
12
Kothari Pipes, Mohol
20/3/2017
BE- C
02
75
13
Kisan Irrigation & Infra structure Pvt. Ltd. Solapur
10/3/2017
BE-B
02
77
 
 
 
 
 
 

            Academic Year 2015-16

Sr. No.
Name of Visit
Date of Visit
Class
Number of faculty
Number of students
1
Thirumala Precicast, Pvt. Ltd., Solapur
5/4/2016
SE- A&B
4
121
2
S T Workshop, Solapur
5/3/16, 6/3/2016
TE-A,B&C
4
197
3
Tembhu Power Plant
 22/08/2015
TE-A,B&C
2
87
4
Leena Engineering, Solapur
19/9/2015
S.E.(A, B, C, D & E)
4
200
5
Shugar Factory, Akluj
23/9/2015
S.E.(A, B, C, D & E)
4
200
6
Pise Industry, Solapur
1/4/2016
S.E.(C & E)
4
120
7
Precision Camshaft Pvt. Ltd., Solapur
2/04/2016
S.E. ( D )
2
60
RESULTS
RESULTS
BE Mechanical  Result University Exam 2019-20 SEM-II Ranker
| | | | | | |
| --- | --- | --- | --- | --- | --- |
| Sr. No. | Rankers | Name of Students | Total Marks | % Marks | Grade |
| 1 | 1 | SHAIKH SOHEL SHAKIL | 4045 | 87.21 | 9.45 |
| 2 | 2 | BHORE SHANTKUMAR DEVIDAS | 3975 | 86.73 | 9.44 |
| 3 | 3 | RANGAM SURAJ GOVARDHAN | 3972 | 85.88 | 9.54 |
| 4 | 4 | ANDE PAVAN SHRINIWAS | 3968 | 84.73 | 9.4 |
| 5 | 5 | DOMAL VISHAL ARVIND | 3937 | 84.36 | 9.45 |
TE Mechanical  Result University Exam 2019-20 SEM-II Ranker
| | | | | |
| --- | --- | --- | --- | --- |
| Sr. No. | Rankers | Name of Students | Total Marks | % Marks |
| 1 | 1 | Patil Kamalesh Deepak | 1439 | 87.21 |
| 2 | 2 | Dhulam Rushikesh Nagendra | 1431 | 86.73 |
| 3 | 3 | Nannaware Vijay Dattatray | 1417 | 85.88 |
| 4 | 4 | Binu Koshy Samuel | 1398 | 84.73 |
| 5 | 5 | Pawar Kiran Sharad | 1392 | 84.36 |
SE Mechanical  Result University Exam 2019-20 SEM-II Ranker
| | | | | | |
| --- | --- | --- | --- | --- | --- |
| Sr. No. | Rankers | Name of Students | Total Marks | % Marks |  Grade |
| 1 | 1 | GAIKWAD PRADIP NITIN | 1248 | 82.11% | 9.54 |
| 2 | 2 | KATALE RAHUL GOVIND | 1246 | 81.97% | 9.57 |
| 3 | 3 | PATIL VINAYAK VIJAYKUMAR | 1243 | 81.78% | 9.41 |
| 4 | 4 | KAWADE SAGAR VITTHAL | 1219 | 80.20% | 9.3 |
| 5 | 5 | KASABE ABHIJIT CHANGDEV | 1193 | 78.49% | 9.41 |
BE Mechanical  Result University Exam 2019-20 SEM-I Ranker
| | | | | |
| --- | --- | --- | --- | --- |
| Sr. No. | Rankers | Name of Students | Total Marks(800) | % Marks / Grade |
| 1 | 1 | SHAIKH SOHEL SHAKIL | 692 | 86.50% |
| 2 | 2 | VHANMANE ONKAR MALLESHA | 691 | 86.38% |
| 3 | 4 | RANGAM SURAJ GOVARDHAN | 679 | 84.88% |
| 4 | 5 | BHORE SHANTKUMAR DEVIDAS | 677 | 84.63% |
TE Mechanical  Result University Exam 2019-20 SEM-I Ranker
| | | | | |
| --- | --- | --- | --- | --- |
| Sr. No. | Rankers | Name of Students | Total Marks(700) | % Marks / Grade |
| 1 | 1 | PATIL KAMLESH DEEPAK | 704 | 85.33 |
| 2 | 2 | NANNAWARE VIJAYDATTATRAYA | 689 | 83.52 |
| 3 | 3 | DHULAM RUSHIKESH NAGENDRA | 687 | 83.27 |
| 4 | 4 | PAWAR KIRAN SHARAD | 674 | 81.7 |
| 5 | 5 | KOSHY BINU SAMUEL | 665 | 80.61 |
SE Mechanical  Result University Exam 2019-20 

SEM-I  

Ranker
| | | | | |
| --- | --- | --- | --- | --- |
| Sr. No. | Rankers | Name of Students | Total Marks(700) | % Marks / Grade |
| 1 | 1 | KATALE RAHUL GOVIND | 553 | 79.00/9.40 |
| 2 | 2 | PATIL VINAYAK VIJAYKUMAR | 545 | 77.86/8.85 |
| 3 | 3 | GAIKWAD PRADIP NITIN | 544 | 77.71/8.95 |
| 4 | 4 | KAWADE SAGAR VITTHAL | 528 | 75.43/8.80 |
| 5 | 5 | KASABE ABHIJEET CHANGDEV | 527 | 75.29/9.10 |
BE Mechanical  Result University Exam March/April 2019 Ranker
| | | | | |
| --- | --- | --- | --- | --- |
| Sr. No. | Rankers | Name of Students | Total Marks(1600) | % Marks / Grade |
| 1 | 1 |   | 1363 | 85.18 % |
| 2 | 2 | Aswale Yogesh Baburao | 1332 | 83.25 % |
| 3 | 3 | Shejal Aakanksha Birappa | 1320 | 82.50 % |
| 4 | 4 | Munnoli Rutwij Mahadev | 1318 | 82.38 % |
| 5 | 5 | Watharkar Prathamesh Balasaheb | 1313 | 82.06 % |
TE Mechanical  Result University Exam March/April 2018 Rankers
| | | | | |
| --- | --- | --- | --- | --- |
| Sr. No. | Rankers | Name of Students | Total Marks(1600) | % Marks / Grade |
| 1 | 1 | Madyalkar Akshay Anesh | 1378 | 86.13 |
| 2 | 2 | Patil Rushikesh Dipak | 1346 | 84.13 |
| 3 | 3 | Mali Samarth Baban | 1320 | 82.50 |
| 4 | 4 | Chavan Abhijeeet Anant | 1316 | 82.25 |
| 5 | 5 | Dhule Aditya Siddharam | 1313 | 82.06 |
SE Mechanical  Result University Exam March/April 2019 Rankers
| | | | | |
| --- | --- | --- | --- | --- |
| Sr. No. | Rankers | Name of Students | Total Marks(1600) | %Marks/Grade |
| 1 | 1 | DHULAM RUSHIKESH NAGENDRA | 1397 | 87.3 |
| 2 | 2 | NANNAWARE VIJAY DATTATRAY | 1358 | 84.9 |
| 3 | 3 | PATIL KAMALESH DEEPAK | 1357 | 84.8 |
| 4 | 4 | BIRADAR DIPAK ASHOK | 1303 | 81.4 |
| 5 | 5 | PURUD PUSHKARAJ GIRISH | 1275 | 79.7 |
PLACEMENT
SYLLABUS
ACHIEVEMENTS
ACHIEVEMENTS
STUDENTS
Sr. No.
Name of Student
Class 
Name of Event (Curricular/Cocurricular/Extra Curricular)
Level (University / District / State / National / International)
Rank
Prize Amount
1
Mr. Bhavasha Jamadar
BE
UG Fellowship at Ural Federal University, Russia
International Level.
 
 
2
 Ms. Swetashri Deshmukh
BE
 
3
Ms. Monica Kale
BE
 
4
Mr. Chetan Chennur
BE
selection to Masters in Material Science from France Government College, France with full Scholarship"
International Level.
 
 
5
Mr. Nitin V. Machha 
BE
Published Paper in in-ternational Journal of engineering & research technology (IJERT).
International Level.
 
 
6
 Bhimashankar T
 
 
7
Tengale 
 
 
8
Swankumar G Narone
 
 
9
Ms. Ankushe Monika
TE
TECHFEST event conducted by IIT, Bombay 
International Level.
3rd
 
10
 Ms. Aasabe Pooja
 
11
Ms. Birajdar Aishwarya
 
12
Mr.Birajdar Shubham
 
13
Mr. Chavan Harshad
 
14
Solar-Car Team of Mr Dhiraj Nasare
 
SINHGAD Solar Vehicle Competition, Pandharpur
International Level.
 
 Won the cash prize of Rs-10,000/-
15
Mr. Param Tasgaonkar.
BE
Swimming competition
National level
 
2 gold and 2 silver medals
16
Mr. Pranav Ekbote
TE
 Swimming competition
National level
 
2 silver medals
17
Mr.Rutwij Munoli
SE
Swimming competition
National level
 
Silver medal in 200m free-style
18
Mr.Pranav Ekbote
SE
Swimming competition
National level
 
Gold medal in 50m butterfly swimming Competition
19
Mr. Rushikesh Chandole
BE
"Manifest Competition" during "Techfest" 2015-16 at IIT Bombay.
National level
1st
 
20
 Mr. Akash Dhuppe
 
21
Mr. Onkar Patil
 
22
Mr. Shubham Birajdar
TE
Best Inno-vation Certificate in National level competition at W C E , Sangali
National level
 
Best Innovation Certificate
23
Mr. Harshad Chavan
 
24
 Ms.Pooja Asabe
 
25
Ms. Monika Ankushe
 
26
Ms. Aishwarya Birajdar 
 
27
Mr. Santosh Shriramoj 
BE
Body building competition in 85Kg category
National Level.
 
Gold Medal
28
Miss Pooja Asabe
BE
Vision- 2016" National Level technical Sympo-sium in Hydraulic Weight Lifter. Conducted by Walchand College of engg.Sangli
National Level
1st
 
29
Mr.Shubham Birajdar
 
30
Mr.Harshad Chavan
 
31
Go-Kart team of Mr. Nilesh Mane 
BE
 "ZEALDRAG" Vehi-cal Building Competition.
National Level.
 
Won the cash prize of Rs-15,000/-
32
The Go-Kart team of Department
BE
GOKART racing competition 
National level
 
15th All India rank in designing round and
14th All India rank in kart racing round.
33
Ms. Gadadhare Neha
SE
Paper presentation Competition of WITchar-15 conducted at W.I.T,SOLAPUR.
State Level
2nd
 
34
Ms. Gaikwad Prajakta
SE
 
35
Mr. Jokhotia Nandan Anil 
TE
Techni-cal Event in "Interview Mania (Engg)" Conducted by AGTECH FEST 2K16.
University Level
1st
 
36
Mr. Bhalerao R.M. 
 
 Robo-Soccer "TechnoKrest 2K16" Conducted by BIGCE, Solapur.
University Level
1st
 
37
Mr. Ratnadip Bhalerao
BE
 Technical Symposium in "Robotics" conducted by Walchand College Of Technology, So-lapur.
University Level
3rd
 
38
Mr.Joshi Mahesh
 
39
Mr. Ambadas Birajdar
 
40
Mr. Jokhotia Nandan &  
TE
Entrepreneurship Event Bizz-o-quiz Challenge 2K16 conducted by W.I.T .Solapur
University Level
3rd
 
41
Mr. Hulbute Ganesh
TE
 
42
Mr.Gunde Manoj N.
BE
"WEENGS- 2016" State Level technical Project Exhibi-tion Conducted by SKN Sinhgad college of Engineering Korti , pandharpur
University Level
2nd
 
43
Mr.Joshi Mahesh N
 
44
Mr. Birajdar Ambadas V
 
45
Mr. Chavan Abhijit S
 
46
 Mr. Deshmukh Balaji S.
 
47
Mr. Bhalerao R.M.
TE
 Robo-Race Competi-tion of WISOTECH-15 conducted at V.V.P,SOLAPUR
University Level
2nd
 
48
Mr. Nadan Jakotia  
BE
Business Quiz in "SUNUSTAV" at Sangmeshwar College, Solapur.
University Level
1st
 
49
Mr. Kumar Surwase
 
50
Mechanical Team
 
"ENTHUSIA -17" - Cricket Team
University Level
2nd
 
51
Mechanical Team
"ENTHUSIA -17" - Volley Ball
University Level
1st and 2nd
(Two teams of Mechanical Students participated)
52
Mechanical Team
"ENTHUSIA -17" - Table Tenis (Boy's Team)
University Level
1st 
 
53
Mechanical Team
"ENTHUSIA -17" - Table Tenis (Girl's Team)
University Level
2nd
 
54
Mechanical Team
"ENTHUSIA -17" - Carrom and Chess
University Level
2nd
 
55
Mechanical Team
"ENTHUSIA -17" - KhoKho and Tug of war
University Level
1st 
 
56
Mechanical Team
"ENTHUSIA -17" - NFC/CS
University Level
1st and 2nd
(Two teams of Mechanical Students participated)
57
Mr. Kazi Fazil Ahmed Irshad Ahmed
BE
 Solapur University  Exam - 2014-15 .
University Level
3rd
 
58
Mr. Shaikh Altafhusen Akbar 
TE
 Solapur University  Exam - 2014-15 .
University Level
3rd
 
59
Miss. Hota Aneesha Akshyakumar 
SE
 Solapur University  Exam - 2014-15 .
University Level
2nd
 
60
Mr. Bachuwar Aditya Deepak
BE
 Solapur University  Exam - 2014-15 .
University Level
7th
 
61
Mr. Shaikh Altafhusen
BE
 Solapur University  Exam - 2015-16 .
University Level
2nd
 
62
Mr. Sodde Pratik
TE
 Solapur University  Exam - 2015-16 .
University Level
1st
 
63
Mr. Awatade Akshay
TE
 Solapur University  Exam - 2015-16 .
University Level
5th
 
64
Ms. Hota Aneesa
SE
 Solapur University  Exam - 2015-16 .
University Level
10th
 
LAB INNOVATIONS PROJECTS
NON-TEACHING DETAILS
| | | | |
| --- | --- | --- | --- |
| Name  of Staff | Designation | Qualification | Experience ( In NBNSCOE) |
| Mr. Avadhut Umbare | Technical Assistant | D.M.E | 8 |
| Mr. Sahebrao Jagatap | Workshop Attendant | B.COM.  ITI | 9 |
| Mr.Mahesh Sambharam | Technical Assistant | D.M. E. | 10 |
| Mr. Sanjay Jadhav | Workshop Welder | SSC   ITI | 5 |
| Mr. Rajendra Katote | Technical Assistant | D.M.E | 5 |
| Mr. Rahul Yadav | Technical Assistant | B.TECH (MECH) | 5 |
| Mr. Rajshekhar Kadganchi | Workshop Instructor | SSC   ITI | 5 |
| Mr. Balbhim Kulkarni | Workshop Attendant |   | 6 |
| Mr. Samadhan Sutar | Workshop Attendant | SSC   ITI | 6 |
| Mr.  Sushant Navale | Technical Assistant | B.E.MECH (M.Tech.)* | 1 |
| Mr.  Satish Chavan | Workshop Instructor | 12 ITI | 1 |
| Mr. Atul Pawar | Peon | H.S.C | 6 |
| Mr. Nitin Tad | Peon | H.S.C | 5 |
| Mr. Ravindra Mali | Peon | B.A | 1 |
| Mrs. Kusum Boole | Sweeper | 4th Std |   |
NEWSLETTERS