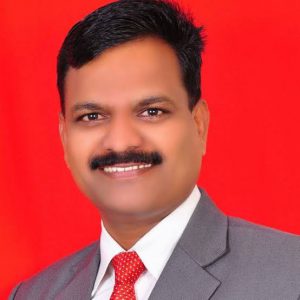 ---
Prof. Dr. Shankar D. Nawale
Professor & Principal
N B Navale Sinhgad College of Engineering, Solapur
& Former

I/c Dean, Faculty of Science & Technology

, PAH, Solapur University Solapur, MS, India, 413255
Ph.

+91-9224350121,
               8380025651
E-Mail: 
Dear Students,
First of all, I sincerely thank all our well-wishers and stake holders which includes Students, Parents, Teaching and Non-teaching staff, Corporates, University, Media and of course the Management and also those who have directly or indirectly guided us to develop the conducive environment in the Institute. 'Sinhgad Institutes' Kegaon-Solapur campus is widely spread over 100 acres of land with huge infrastructure, properly equipped labs, and well qualified staff, Strong Central Placement Cell to occupy students in well reputed organizations, Teacher Guardian concept to ensure the overall growth of students, separate residential facilities as boys' and girls' hostels; with full time security guards, 24 hours Wi-Fi, excellent transportation, sports equipments with newly developed gymnasium, seminar hall for conduction of guest lectures, seminars and workshops. It is one of the premier institutes in the region. All these kind of facilities help us to deliver our level best for the betterment of the students to make them overall engineer and a responsible citizen of India.
            The Teaching-Learning process of N. B. Navale Sinhgad College of Engineering (NBNSCOE) is well appreciated by the society and being adopted by each and every one of those who are involved in this process. Well chalked-out Academic Calendar, with properly defined curricular model which also includes dedicated seven hours for students development are some of the initiatives taken at NBNSCOE.  Value Addition Programs, Lab Innovations and Soft-skill Development sessions are included to develop the 'Project-Based Learning' approach amongst the students. NBNSCOE is also known for its discipline, code of conduct, 100 percent transparent and student-centric evaluation process through well defined 'Internal Assessment Norms'. To check the student's competencies, every year we conduct the intercollegiate technical festival named as 'DISTA' and the project competition named as 'PRAYOG' as well as one more technical event, 'Technosinh'.
            Along with the technical ability, Engineers also has the artistic mind, out of the box thinking capability and blend of social responsibility. We, at NBNSCOE, are committed to make sure that, every individual student of this college will get the platform to showcase his or her talent, either through Technical, Co-curricular or Extra-curricular activities.
            We believe that, every student has the potential; it's only a matter of giving  them the right chance. To enhance these skills, college arranges Annual-Social Gathering named as 'Umang' which includes Cultural as well as Sports Events. We also Promote our students to participate in the competitions such as 'Sinhgad Karandak', 'Engineering Youth Festival' and 'University Youth Festival' too. By showing their writing skills many students won prizes in University magazine competition. I can proudly state that, our students have participated at University, State as well as National Level competitions and kept the mark in every competition by winning the medals.
            Also to promote the research activities in the institute, we have started unique "Center for Research and Technology Development" (CRTD) at Sinhgad Institutes, Kegaon-Solapur Campus. Eminent Scientist, Prof. Dr. S. H. Pawar (Former VC of Dr. D.Y. Patil University) is the Director for this Center. Under this center we have conducted a Multi-mega Event as "Innovative Technologies for Rural Development and their Commercialization" (ITRDC-2017) in collaboration with BARC, Mumbai. "Padmvibhushan Dr. Anil Kakodkar" have inaugurated this event and guided the participants. NBNSCOE also have signed MOU's with reputed organizations such as IITM Pune, Reliance JIO, TATA Technologies and many more. Thus we are progressing very fast in the positive direction.
            I would like to welcome you all to be a part of this institute and co-operate us to accomplish our Vision!