Computer Science and Engineering
We are a dynamic and sophisticated Department that offers first-rate study opportunities in state-of-the-art areas within Computer Engineering. The continued success of our graduate program depends on the high quality and relevance of research performed by our professors and graduate students which is proved by the research papers published by the faculty and students in various conferences. We involved the students in preparation of mathematical models first, which has helped to create the research acumen among them. In this academic year twelve project groups have published their work in various National and International conferences and Journals.
With the globalization of Indian economy, vast opportunities of growth have thrown open for the computer software and hardware industry. Software being one of the largest growing sectors of the Indian economy, the department of computer engineering has been at the forefront of churning out software engineers of high caliber of technical expertise. It continues to foster and engender the innovation and breadth of vision necessary to excel in the blooming software industry.
Besides imparting theoretical knowledge, a lot of stress is laid on hands-on training and overall, development of the individual's personality. The teaching and value addition program have devised keeping in view close interaction with the industry. The competence of the department is reflected in growing demands for its fresh graduates. The number of recruiting companies has multiplied many folds in the last few years.
The department strives to make learning more creative, interactive and information driven by using sophisticated computer techniques. The centre would offer training and software development apart from being a support service for the faculty, students."
About Us
The Department of Computer Science & Engineering was established in 2010-11 with affiliation to University of Solapur, recognized by Directorate of Technical Education, Maharashtra State & AICTE, New Delhi with an initial intake of 60 students for UG Programme. We are also running Master programmes in Computer Science Engineering with intake of 24 students.
What do we do?
The Department emphasizes on all round development of the students, to make them competent engineers. The Department has well qualified and experienced faculty members and technically competent supporting staff. Being fully residential campus a unique opportunity in terms of availability of students for 24 hours exists here. A unique model of Value Addition Programmes (VAP) is implemented to ensure project based learning (PBL). VAP has been proved to be a successful tool to bridge the gap between University curriculum and industry expectations. Presentations, Group Discussions, various competitions and technical festivals proved to be useful for life skill development of students.
Vision
Computer Science & Engineering department in association with user & industry will harness knowledge, and potential for application based product development in the future, through world-class education to empower the society around.
Mission
Computer Science & Engineering department will be the widely recognized center of excellence for promoting value added engineering education. We will contribute by evolving innovative technology solutions to solve a wide range of complex scientific, technological and social problems.
Short term goals
Continuously upgrade existing resources through qualified and experienced faculty and state-of-the-art laboratories.

To initiate relevant value addition programs and certifications for improving employability.

To strengthen the Institute-Industry relationship for mutual benefit.
Long term goals
To establish a center of innovations in Agriculture, Tele-health and ICT sector in collaboration with Industry.

To create a center of excellence in network, security and computer vision.

To establish a world class R&D institute for a patent based research creating opportunities for faculty to be resource persons.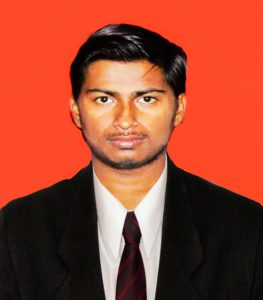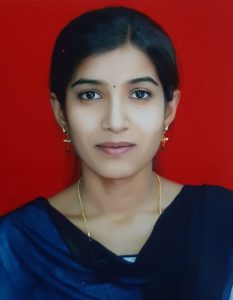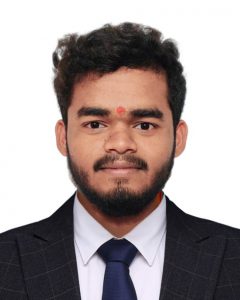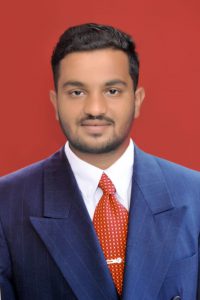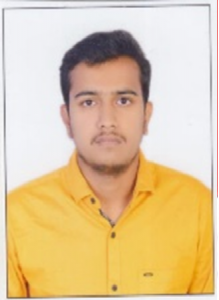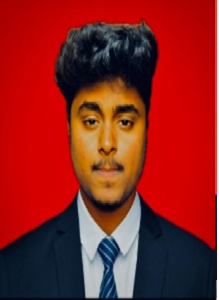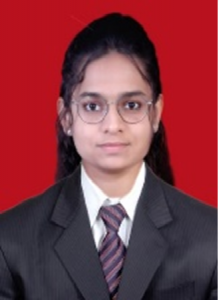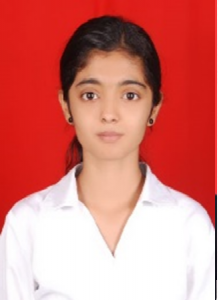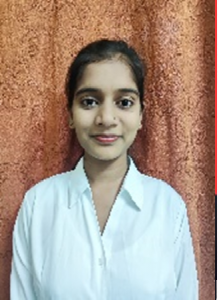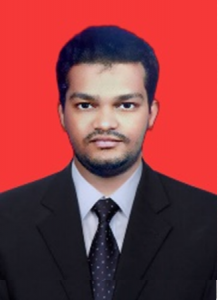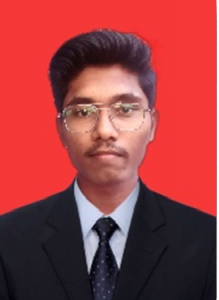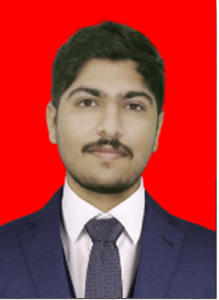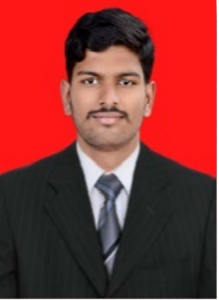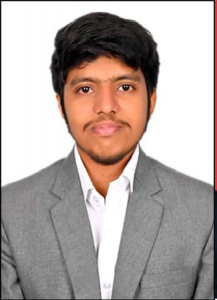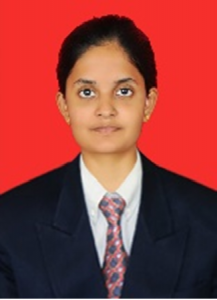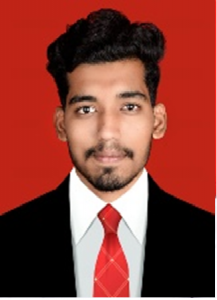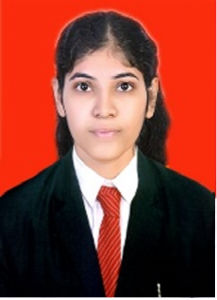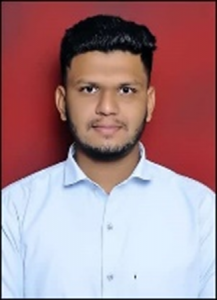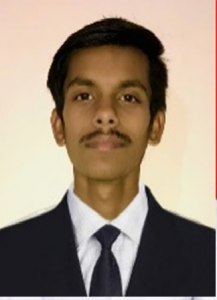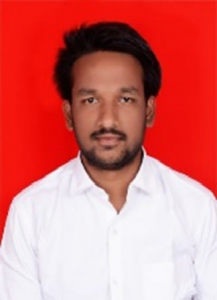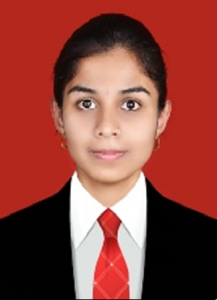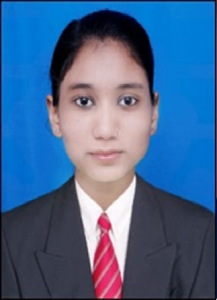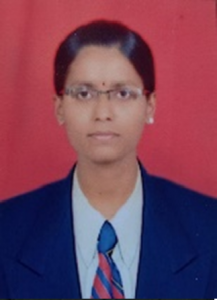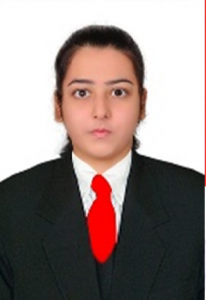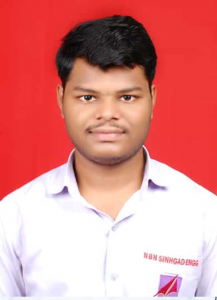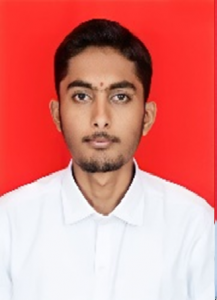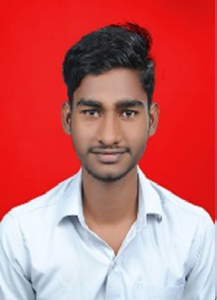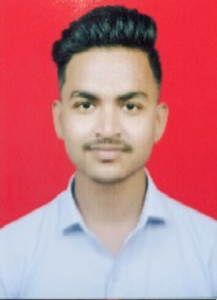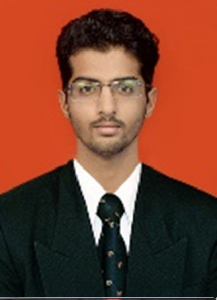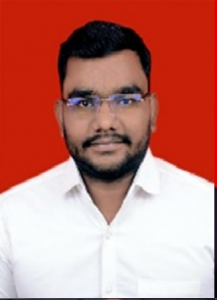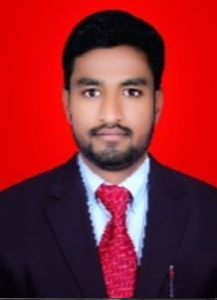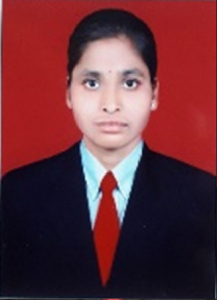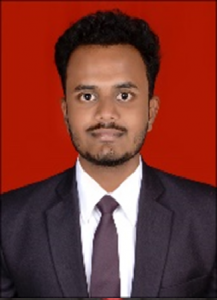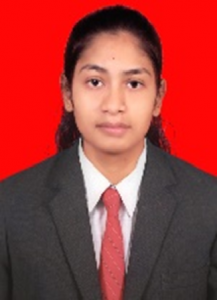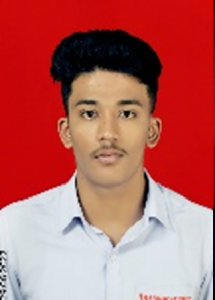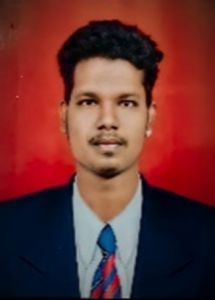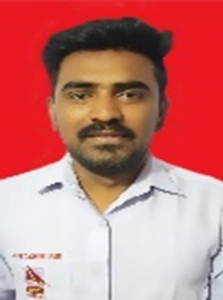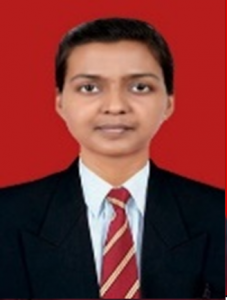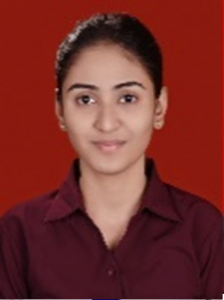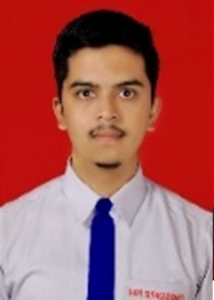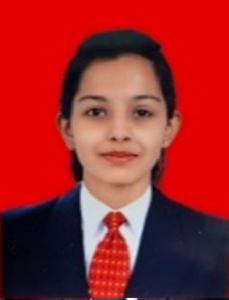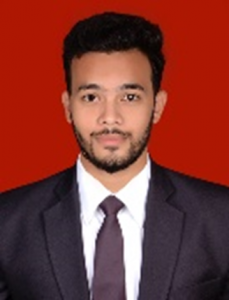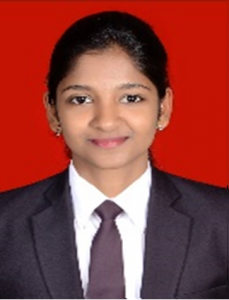 Faculty and Staff
Infrastructure
Workshops and Seminars
Industry Interaction
Research, Publication and Patent
Results
Placement
Non Teaching Details
Syllabus
Faculty and Staff
Staff Details:-
Staff Name 
Designation
Qualification
Total Experience
Email Id
Photo

Dr. D. P.Gandhmal

Associate Professor




&




HOD-CSE

PhD(CSE)

10

gdattatray@gmail.com

Prof. A. A. Phatak

Assistant Professor




 

ME(CSE), BE(CSE), PhD*

16

aapathak.nbnscoe@sinhgad.edu

Prof. H.T. Gurme

Assistant Prof.

M.E(CSE), B.E(CSE)

9

htgurme.nbnscoe@sinhgad.edu

 

Prof. S.A.Dhanawe

Assistant Prof.

M.E (CSE)

8

sadhanawe.nbnscoe@gmail.com

Prof. L. C. Maindargi

Assistant Professor




 

ME(E & TC)

11

lcmaindargi@gmail.com

Prof. S. S. Shelke

Assistant Prof.

M.E (CSE)

5

shailajashelke12@gmail.com

Prof. S. S. Navale

Assistant Prof.

M.E (CSE)

7

suchetashinde88@gmail.com

Prof. U. S. Gatkul

Assistant Prof.

M.E (VLSI & EC)

7

urmimore@gmail.com

Prof. V. S. Shakhapure

Assistant Prof.

M.E (CSE)

5

vaishalishakhapuredodamani@gmail.com

Prof. A. M. Gunje


Assistant Prof.

M.E (CSE)

5

arugunje@gmail.com

Prof. S. S. Shakhapure

Assistant Professor




 

ME(CSE)

10

sunil.shakhapure@gmail.com

Prof. A. D. Ruikar

Assistant Professor




 

ME(CSE)

12

amrutashegadar8887@gmail.com

Prof. D.I Navale

Assistant Prof.

 M.Sc. MCA,M.Phil, Ph.D

14

 dinavale.nbnscoe@sinhgad.edu
Infrastructure
Infrastructure
Lab Photo

Lab Name

Lab Details

 

Database Lab

Total Area-72.25 Sq .Mtr.

 3010 Dell optiplex Desktop-Intel core-i3 Processors,500 GB HDD,2 GB Ram,18.5'' Monitor, EPSON Dot Matrix Printer LX-300, D-link Switch-24 port DES-1228 ME, D-link Switch-16 port DES-1016 A, UPS 15 KVA


The total cost of equipments is 800576.1/-

Practical conducted here are of subjects ADC,DS,DBE,DC,BE-Project.

Prof.R.S.Hande
Lab-Incharge

Project Lab

Total Area-72.25 Sq .Mtr.

 390 Dell Optiplex Desktop- Intel Core- i3 Processor, 500 GB HDD, 2GB RAM,  18.5" Monitor, EPSON  300 Lx Printer, D-link Switch-24 port DES-1024 D, D-link Switch-16 Port, Servo Stabilizer (7.5 KVA).
The total cost of equipments is 561741/-

Practical conducted here are of subjects MDS,DBE, ESL-I,BE-Project.

Prof. V. V. Pottigar

Lab-Incharge

 

Computer Software Lab Total Area-72.25 Sq .Mtr.

 380 Dell Optiplex Desktop- Intel Core 2 Duo,320 GB HDD, 2GB RAM,  17" Monitor, D-link Switch-24 port DES-1024 D , D-link Switch-16 port DES-1016 A, EPSON  890 Fx Printer.

The total cost of equipments is 534595/-

Practical conducted here are of subjects JP,DBE,DC,BE-Project.

Prof.  R. S. Jamgekar

Lab-Incharge

 

Operating System Lab

 Total Area-72.25 Sq .Mtr.

 380 Dell Optiplex Desktop- Intel Core 2 Duo,320 GB HDD, 2GB RAM,  17" Monitor, D-link Switch-24 port DES-1024 D, D-link Switch-08 port, EPSON  890 Fx Printer.

 The total cost of equipments is 559586.5/-

Practical conducted here are of subjects OSC,DS,DAA.

Prof. A.S. Pawade

Lab-Incharge

 

Advanced Programming  Lab

 Total Area-72.25 Sq .Mtr.

 380 Dell Optiplex Desktop- Intel Core 2 Duo,320 GB HDD, 2GB RAM,  17" Monitor, D-link Switch-24 port DES-1210, D-link Switch-16 port  1016A, EPSON  890 Lx Printer, UPS 15 KVA.

 

 The total cost of equipments is 666615.1/-

 

Practical conducted here are of subjects JP,CG,ESL-III,BE-project.

Prof.  A. D. Meshram

Lab-Incharge

 

System Software Lab

 Total Area-72.25 Sq .Mtr.

 3010 Dell Optiplex Desktop- Intel Core- i3 Processor, 500 GB HDD, 2GB RAM,  18.5" Monitor, Acer Veriton Desktop intel Dual Core ,Ram-1 GB, HDD-160, Mouse & Keyboard, 17" Monitor, D-link Switch-24 port DES-1024 D, D-link Switch-16 port DES-1016 A, Stabilizer 7.5 KVA, EPSON  300 Lx Printer.

 

 The total cost of equipments is 667255/-

 

Practical conducted here are of subjects JP,ESL-III,Python,MDS,CG,BE-project.

Prof.  H. S. Chabukswar

Lab-Incharge

 

 

Computer Center  Lab

 Total Area-144Sq .Mtr.

 380 Dell Optiplex Desktop- Intel Core 2 Duo,320 GB HDD, 2GB RAM,  17" Monitor , 380 Dell Optiplex Desktop- Intel Core 2 Duo,320 GB HDD, 1GB RAM, Acer Veriton Desktop intel Dual Core

Ram-1 GB, HDD-160, 390 Dell Optiplex Desktop- Intel Core- i3 Processor, 500 GB HDD, 2GB RAM,  18.5" Monitor, 3010 Dell Optiplex Desktop- Intel Core- i3 Processor, 500 GB HDD, 2GB RAM, 3020 Dell Optiplex Desktop Inter i5 4 GM RAM, 500 GB HDD, D-link Switch-16 port DES-1016 A, Servo Stabilizer (7.5 KVA)

 

 The total cost of equipments is 1437015/-

Practical conducted here are of subjects SP,ESL-III,ADC,BE-Project.

Prof. A. V. Mophare

Lab-Incharge

 

Network Lab  Lab & Server Room

 Total Area-72.25Sq .Mtr.

 Dell PowerEdge T110- Intel Xeon 2.4 GHz, 8 GB RAM ,500 GB HDD ,Windows Server 2012,Dell PowerEdgeR210- Intel Xeon 2.4 GHz, 12 GB RAM, 1 TB HDD, Windows Server 2012, Dell 3020- Intel Core i3, 8 GB RAM,1TB HDD, Windows Server 2012, Cyberoam CR300iNG- Web Filtering,  Application Filtering, User Authentication, Bandwidth Management, IPS, VPS, Reporting Tool, Fortigate 80C- Web Filtering,  Application Filtering, User Authentication, Bandwidth Management, IPS, VPS, Reporting Tool, Cisco Catalyst 3750-24 Port Manageable Gigabit Ethernet Layer 3 Switch, Cisco Catalyst 3550-24 Port Manageable Fast Ethernet Layer 3 Switch, Cisco 1941 Router- Onboard WAN ports , Gigabit Ethernet, Cisco 1905 Router- Onboard WAN ports 10/100/1000 ,Gigabit Ethernet WAN routed ports, Dell 380- Dell 380 Optiplex Desktop, Intel Dual Core 2GB RAM, 320GB HDD, Dell 3010- Dell 3010 DT, Base i3, Intel 2GB RAM, 500GB HDD., Hikvision 32 CH NVR-32 CH NVR with 8 TB HDD, Dlink 24 Gigabit Switch, Dlink 100 Mbps Switch, 100 Mbps Media Converters, Gigabit Media Converters - Fiber to Ethernet Media Converter, 5 KVA UPS with Battery Backup, 42 U Server Rack.

 

 

 

 

 The total cost of equipments is 18,24,348/-

Prof. I I Kazi  and Prof. B.R.Solunke 

Lab-Incharge

 

Hardware Lab

  Total Area-72.25Sq .Mtr.

Microprocess 8085 Dynalog Kit-8 ,SMPS-8.

 

The total cost of equipments is 40,000/-

 Prof. S S Joshi 

Lab-Incharge
Workshops and Seminars
Workshops and Seminars
Title
Level
Sponsoring Agency
Dates
No. of participants
Coordinator
Deploying and Running your Application on Server
National
Punyashlok Ahilyadevi Holkar Solapur University, Solapur
24 & 25 March 2023

102
Mr. H. T. Gurme
Networking Concepts
Institute Level
NBNSCOE Solapur
10-April to 13-April-2023
80
Prof. L. C. Maindargi
How to Write a Research Paper
Institute Level
NBNSCOE Solapur
1-Jun-23
80
Dr. D. P. Gandhmal
Latex
Institute Level
NBNSCOE Solapur
2-Jun-23
78
Mr. H. T. Gurme
Agile Methodology
Institute Level
NBNSCOE Solapur
3-Jun-23
80
Mr. Subhodh Kulkarni
Building Application using Raspberry - Pi
Institute Level
NBNSCOE Solapur
3-Jun-23
80
Prof. S. S. Shakhapure
Guest Lecture on Gate
Institute Level
Ace Academy
12-Dec-22
65
Mr.Shankar Wadne
NLP, personality development, skills enhancement, Mind training and carrier guidence
Institute Level
14-Oct-22
72
Mr. Arshad Sayyed
Python Training Workshop(Barclays)
Institute Level
Gayatri Infotech,Solapur Barclays
13-Oct-22
66
Mr.Narendra Mergu
Placement orientation and induction
Institute Level
13-Oct-22
60
Mr. Satish Lakade
Motivational Story
Institute Level
Microsoft,Bangalore
10-Oct-22
70
Mr.Mudassarali Rangrez
Finding Innovative ideas and transform it into a product
Institute Level
Qualcomm Technologies Inc,Hyderabad
7-Sep-22
77
Mr.Harsh Jain
Visit to UDYAM PAHSUS
National
PAHSUS
25-Aug-22
30
Dr. Sachin Ladda
Expert Lecture on Start Up Ideas
Institute Level
RB Tech Services, Ahmednagar
22-Aug-22
126
Mr. Bhavik Shah
Redhat Linux: career guidance and job opportunities
Institute Level
Top IT academy
20-5-2022
124
Mrs. Kavita Patil
Full Stack Development
Institute Level
Stance Code Technology Pvt Ltd.
21-Mar-22
67
Mr. Ritesh Dayma
Alumni Session
Institute Level

Nil
13-Jan-23
45
Mr. Suraj Patil, Mr. Amey Utpat, Mr. Prathmesh Sanga
Spoken Tutorial
National
National
1st July-20th sept
2016
77
Prof. A.D. Meshram,
Prof. A.S. Kulkarni
SOFT COMPUTING"-ANN AND FUZZY SYSTEM FOR PATTERN RECOGNITION(SCAFPR-2016)
National
Solapur University
1st Feb 2016 to 05th Feb 2016
101
Prof. A.V. Mohare,

Prof. I.I. Kazi,

Prof. B.R. Solunke
A WORKSHOP ON COMPUTER SECURITY & ETHICAL HACKING
National
Nil
3rd Feb 2016 to 4th Feb 2016
110
Prof. K.S. Swami
GOOGLE APP FOR EDUCATION
Institute Level


Nil
13 July 2015 to 14 July 2015
250
Prof. A.S. Shimpi
EXPERT LECTUREON HADOOP
Institute Level
Nil
26 Sept 2015
80
Prof. B.R. Solunke
LATEX WORKSHOP
Institute Level
Nil
3rd April 2016
65
Prof. R.S. Dayama
RECENT TRENDS IN DATABASE ENGINEERING
Institute Level
Nil
3rd Feb 2016
75
Prof. B.R. Solunke
I.T Skill
Development Training Program
state
NIIT, Solapur
22nd DEC 14 to 27th DEC 14
52
Prof. A. A. Phatak
ANDROID OS
state
Creazione Softwares Pvt. Ltd, Aurangabad
26th December 2014 to 30th December 2014
Prof. K. S. Swami
LATEX
State
NIL
5 Oct 2015
80
Prof. R.S. Dayama
LATEX
State


NIL
5 Nov 2014
75
Prof. R.S. Dayama
Spoken Tutorial
National
IIT B
Sept 2014
44
Prof. H.S. Chabukswar
LATEX
State
NIL
OCT 2013
80
Prof. R.S. Dayama
Prof. H.S. Chabukswar
BOOTING process of OS
State
NIL
10 & 11 Aug 2013
150
Prof. A.S. Pawade
BOOTING process of OS
State
NIL
Aug 2014
163
Prof. A.S. Pawade
ANDROID
State
NIL
Sept 2013
30
Prof. R.S. Jamgekar
Robotics
International
IIT B & Technofilia
Sept 2013
100
Prof. S.S. Joshi & Prof. M.C. Bagwan
Industry Interaction
Industry Interaction
| Name of Topics | Name of Speaker, Designation and Organization | Dates | Number of faculty/Student attended |
| --- | --- | --- | --- |
| Sponsored Project | Mr. Bhavik Shah | 22/8/2022 | 6 |
| Expert Lecture on Start Up Ideas | Mr. Bhavik Shah | 22/8/2022 | 126 |
| Webinar / Awareness session | Mrs. Kavita Patil | 20/5/2022 | 124 |
| Full Stack Development | Mr. Ritesh Dayma | 21/3/2022 | 67 |
| Recent trends in DataBase Engineering | Mr. Vikas Kadam | 03/02/2016 | 75 |
| Industrial Interaction for HADOOP | Mr. Sagar Shimpi | 26/09/2015 | 80 |
| Project Development | Mr. Avinash Patil | 03/09/2013 | 100 |
| Software Issues | Mr. Jayant Kirtane | 21/02/2013 | 56 |
| Opportunity & expectation from IT industry | Mr. Amit Chilka | 13/08/2012 | 140 |
| ANDROID technology | Mr. Vishal Teli | 20/07/2012 | 70 |
Research, Publication and Patent
Research , Publication and Patent
Academic Year

Author/

Co- Author

Journal/Publisher Name

Volume/ISSN-ISBN

Title of Paper/Book

Link to the recognition in UGC enlistment of the Journal/Book

2022-2023

1. Mrs. Amruta Ruikar

Government of India

 

AI AND IOT BASED SMART WALKING STICK FOR VISUALLYIMPAIRED WITH ALERTING

 

2. Amruta Ruikar

Springer Nature Computer Science


2661-8907

DNN-Based Knee OA Severity Prediction System: Pathologically Robust Feature Engineering Approach

https://link.springer.com/article/10.1007/s42979-022-01476-4

3. Dr. Dattatray Gandhmal

Nirali Prakashan

9.78935E+12

Deep Learning

 

4. Prof A.D Ruikar

Bharati Vidyapeeth press

978-93-91015-51-0

Lab on C programming

 

5. Prof A.D Ruikar

Bharati Vidyapeeth press

978-93-91015-83-1

Lab on Java

 
6. V V Pottigar


IJIRSET

2319-8753

Implementation of Intelligent Accident and Notification System for Emergency Assistance

http://www.ijirset.com/upload/2022/march/65_Implementation_NC.pdf

7. V V Pottigar

IJIRSET

2319-8753

Clustering data Streams based on shared density between microclusters

 

8. V V Pottigar

IJSREM

2582-3930

Intercloud resource allocation by using agent based approach

https://ijsrem.com/download/intercloud-resource-allocation-by-using-agent-based-approach/

9. Prof. B.R. Solunke

IRAJ

IS-ICME GOA-25106 600, October 2016

Analyzing Students learning Experiences Through Social Media

2016-2017

1. Prof. A.D. Meshram

National Conference

NCCC-2K17, March 2017

Automatic Facial Expression Recognition using Features of Salient Facial Patches

2. Prof. A.S. Pawade

National Conference

NCCC-2K17, March 2017

Meetify: A Friend Recommendation System

3. Prof.A.S.Shimpi

RICE

Volume 3, 2469-2589

Online Feature Selection based on Regression analysis and Clustering method along with its Application

4. Prof.A.S.Shimpi

IJIRCCE

Vol4, Issue 11, 2320-901

OFS: Online Feature Selection based on Regression analysis and Clustering method along with its Application

5. Prof.A.S.Shimpi

National Conference

NCCC-2K17, March 2017

Web Image Search Based on Hyper graph Re-ranking

6. Prof. H.T. Gurme

National Conference

NCCC-2K17, March 2017

Augmented Interfaces and Virtual Simulation for Business Models with focus on Banking and Retail

7. Prof. K. S. Swami

IJSR

Volume 5 Issue 10, 2319-7064, October-2016

Security Methods for Privacy Preserving and Data Sharing Over Cloud Computing and BigData Frameworks.

8. Prof. R.S. Dayama

National Conference

NCCC-2K17, March 2017

Optimal Traffic Engg. & Efficient flooding mechanism

9. Prof. R.S. Dayama

National Conference

NCCC-2K17, March 2017

Vehical to Vehical communication using Ad-hoc network

10. Prof. R.S. Dayama

IJGSER

Vol. 2(3), 2455-510X, September 2016

Efficient and Scalable Botnet Detection Method in P2P Communications

11. Prof. V.V. Bhanawase

IJRPET

Volume 3      Issue 4, 2454-7875, Apr 2017

Efficient Data Storage in Clouds using decentralized access control with anonymous authentication

12. Prof. V.V. Bhanawase

National Conference

NCCC-2K17, March 2017

RRW-A Robust and Reversible Watermarking technique for relational data

2015-2016

1. Prof. A.A. Phatak

IJCSAE

Volume 3, No 07, July 2015

"A Brief Review on Digital Rights Management Mechanisms with and without Trusted Third Party"

2. Prof. A.A. Phatak

IJIRSET

Volume 4, Issue 6, June 2016, ISSN-2319-8753

"Adjacent Line Image Rotation for Preserving Image Quality"

3. Prof. A.A. Phatak

IJIR

ISSN 2454-1362 Vol-2, Issue 5, 2016

"Mining Association Rules Securely from Distributed System"

4. Prof. A.V. Mophare

IJRITC

ISSN: 2321-8169 Volume: 3 Issue: 11 




6239 – 6243- Year- 2015

"Designing Change Assimilation Process using Close-up Down Graph for Switch Based Networks "

5. Prof. A.V. Mophare

IRJET

ISSN-2395-0056 Year-2015.

"Dynamic Network Reconfiguration for Switch-Based Network"

6. Prof. A.V. Mophare

IJRITC

ISSN: 2321-8169 Volume: 3 Issue: 11 6239 – 6243- Year- 2015

"Energy Efficient Minimum Broadcast Routing in ASN"

7. Prof. A.V. Mophare

IJCSI

Volume 6 issue 6 November - December 2015.

"IEAACK-Secure Detection System for Packet- Dropping attack in MANETs"

8. Prof. A.V. Mophare

IJCSIT

Vol. 6 (3), 2015, 2406-2408 Year- 2015.

"Minimum Broadcast Energy Conserving Protocol for Asymmetric WSN"

9. Prof. A.V. Mophare

IJCSI

ISSN- 2229-3345, Vol -6-Issue-6,Year 2016.

"Paradigm of Privacy Preserving Techniques in Social Network Data Publishing"

10. Prof. A.V. Mophare

IJR

ISSN-2348-6848, Vol-2, Year 2016.

"Visual Categorization Using Negative Bootstrap"

11. Prof. B.R. Solunke

IJCST

Volume 3 Issue 2, Mar-Apr 2015.

"An Approach Towards Increasing The Throughput By Reducing Routing Overhead In MANET "

12. Prof. B.R. Solunke

IJARCC

Engineering Vol. 5, Issue 2, February 2016

"A Survey on Exploring Student's Experiences through Analyzing Social Media Data"

13. Prof. B.R. Solunke

IJECS

Volume 4 Issue 5 May, 2015 Page No.11727.

"Automated Guided Model For Integrating News Into Stock Trading strategies"

14. Prof. B.R. Solunke

IJCST

Volume 4 Issue 2, Mar - Apr 2016

"A Methodology for the Usage of Side Data in Content Mining"

15. Prof. B.R. Solunke

IJRET

Jan 5,2016

"On Demand Retrieval of Crowd Sourced Mobile Video streaming and sharing the video: CCMVA"

16. Prof. V.V. Pottigar

IJCSI

ISSN : 0975-9646 VOL.6 (5), 2015.

"An Analysis of Robust Exemplar- Based In painting Algorithm using Region Segmentation and Block Computation"

17. Prof. R.S. Jamgekar

IJARCCE

Volume 5, 2319- 5940, Feb 2016

A survey of exploring student's experience through analyzing social media data

18. Prof. A.D. Meshram




Prof. A.S. Kulkarni




Prof. S.S. Hippargi

IJLTET

volume. 6 issue 4 March 2016 ISSN: 2278-621X

"Big Data analytics using Real-Time Architecture"

19. Prof. R.S. Dayama

IJGSER

Vol. 2, 2455-510X, February 2016

Multi-Face Recognition with Attendance & Security

20. Prof. H.T. Gurme

IJCST

Volume 3 Issue 5, 2347-8578, Sep-Oct 2015

Throughput-Aware Probabilistic Rebroadcasting Method to Reduce Routing Overhead in Mobile Ad Hoc Network

2014-2015

1. Prof. V.V. Pottigar

IJCT

ISSN : 0975-9646 VOL.6 (5), 2015.

"Faster and Efficient method for Robost Exemplar Based In painting using block processing"

2. Prof. A.S. Pawade

ASSR

Volume 5 , Issue2 ,2350-1146,

Optimal Data Mining Techniques for Security Means

3. Prof. H.T. Gurme

IJCST

Volume 3 Issue 2, 2347-8578, Mar-Apr-2015

An Approach Towards Increasing The Throughput By Reducing Routing Overhead In MANET

4. Prof. R.S. Dayama

IJCA

Vol. 118, 0975 – 8887, May 2015

Secured Network from Distributed DOS through HADOOP

5. Prof. R.S. Jamgekar

IJCSIT

Vol. 6 (2), 0975-9646, June 2015

A Context-Aware Search System for Smart Phones Based on Context-Aware Infrastructure

6. Prof. R.S. Jamgekar

IJCSIT

Vol. 6 (5), 0975-9646, June 2015

Improving Privacy In Healthcare Service By Using Cloud Assisted Technologies

7. Prof. R.S. Jamgekar

IJCSIT

Vol. 6 (5), 0975-9646, June 2015

Enhancing Healthcare Service By Using OPE with Cloud Databases

8. Prof. V.V. Bhanawase

VESCOMM Conference-2015

Volume 2, 978-81-928542-0-2, February-2015

P2P Botnet Prevention with the help of Sybil attack

9. Prof. V.V. Bhanawase

IJATES

Volume 3

Issue 2, 2348-7550, February-2015

Requirements,Proposals and challenges in Transaction Management Service-oriented Systems

2013-2014

1. Prof. A.V. Mophare, 




Prof. A.A. Phatak

IJCA

Volume 83, PP 75-78, Dec 2013

"Security & Privacy in Mobile Cloud Computing: Issues, Challenges &Appl."

2. Prof. V.V. Pottigar

IJERT

Volume 2




PP 3255-3260, Dec 2013

"Difference strategies of grid scheduling techniques"

3. Prof. R.S. Dayama

IJCA

Volume 82, PP 12-14, November 2013.

"Achieving Reliability in Link State Protocol using Efficient Flooding and Traffic Splitting

4. Prof. A.S. Pawade

IJSER

Volume 2, Issue 5,




Feb 2014

"Activity Analysis in social networking for enhancing trust"

5. Prof. R.S. Jamgekar

ELSEVIRE

ISBN:978-93-5107-220-1,28,March 2014

"Secure Cloud Computing"

6. Prof. A.S. Pawade,




Prof. R.S. Jamgekar,




Prof. H.M. Gaidhankar

ELSEVIRE

ISBN No. 978-93-5107,220-1,28 March 2014

"Constraint based intertransaction Association rule discovery for stock prediction"

7. Prof. A.S. Pawade

COSMIC

ISSN- 0976-8491, Vol 5, Issue 2, April 2014

"Disability in online social n/w with an analysis of their models & their comprehensive activities"

8. Prof. A.S. Pawade

JCT

Vol. 3, Issue 4, April 2014

"The analysis of emotion mining from the text in the online social network"

9. Prof. S.S. Hippargi

IJARCSSE

Volume 3, Issue 11, Nov 2013

"Cloud Computing for media storage & performance analysis"

10. Prof. S.S. Hipparg

IJERT

Volume 2, Issue 12, Dec 2013

"Information sharing system using cloud for education"

11. Prof. V.V. Bhanawase

IJSER

Volume 5 Issue 2, 2229-5518, February-2014

Transaction Management in Service-Oriented Systems: Implementation
Results
Results

Sr. No.
Academic Year
Department
Class
Name of the Student
Result In Percentage
University Rank

1

2021-22
CSE
BE

Chavan Ujjwala Nivrutti

89.78

11th

2

Gudage Shraddha Sanjay

88.57

 

3

Mule Kajal Sunil

88.34

 

4

TE

Shruti Prashant Ingale

87.09

 

5

Snehal Manoj Kortekar

88.06

 

6

Tanjila Bashirahmad Bijali

85.09

 

7

SE

Raut Rutuja Mahesh

96.77

3rd

8

Kurale Nikhil Anil

95.61

7th

9

Mergu Swapnil Sharad

94.97

10th

10

Khilari Rohit

94.97

10th

1

2020-21
CSE
BE

SUBHEDAR ZOHA ANJUM ABDUL MUNAF

88.95

6th

2

KANNURKAR REKHA NURANDAPPA

86.69

 

3

DYAWARKONDA LATA SUBHASH

86.09

 

4

TE
 
 
 

5

 
 
 

6

 
 
 

7

SE

KORTEKAR SNEHAL MANOJ

93.82

1st

8

SHIRKE ATHARVA PRASHANT

93.09

2nd

9

SHIRKE SANIKA PARAG

92.61

3rd

1

2019-20
CSE
BE

KULKARNI ANKITA CHANDRACHUD

86.73

6th

2

TELE AISHWARYA SHRIDHAR

84.6

 

3

FARASH SHIFA MUKHTAR ALAM

83.84

 

4

TE

DYAWARKONDA LATA SUBHASH

86.57

 

5

RAUL NAVINA NAGRAJ

86.11

 

6

SE

CHAVAN UJJWALA NIVRUTTI

88.78

 

7

GUDAGE SHRADDHA SANJAY

88.31

 

8

NARULE VAISHNAVI AJAY

86.63

 

1

2018-19
CSE
BE

JANGAM ABOLI SURENDRA

85.28

7th

2

TE

KULKARNI ANKITA CHANDRACHUD

86.29

1st

3

FARASH SHIFA MUKHTAR ALAM

84.29

6th

4

SE

SUBHEDAR  ZOHA ANJUM  ABDUL MUNAF

86.81

5th

1

2017-18
CSE
BE

TANDALE PRAJAKTA SUNIL

88.59

2nd

2

KINAGI ASHWINI ARVIND

85.7

8th

3

SAGAR PREMA  RAJSHEKHAR

85.53

9th

4

TE

DUDHANKAR SHWETA MAHESH

83.88

6th

5

JANGAM ABOLI SURENDRA

82.65

9th

6

BE

TELE AISHWARYA SHRIDHAR

83.62

1st

7

KULKARNI ANKITA CHANDRACHUD

83.06

2nd

8

SHIRKE SHREYA PRASHANT

82.12

3rd
Placement
Non Teaching Details
| | | | | | |
| --- | --- | --- | --- | --- | --- |
| Name | Designation | Qualification | Email-Id | Total Experience in NBNSCOE | Photo |
| Mr.Vinayak Nale | Lab Assistant | BCA (Microsoft Certification) | nale.vinayak@gmail.com | 10 Years | |
| Mr. Onkar Sadanand Diwate | Lab Assistant | Diploma in Electrical Engg. | onkardiwate1912@gmail.com | 8 Years | |
| Mrs. Shweta S. Chavan | Lab Assistant |  MCA  | swetachavan4095@gmail.com | 1.3 years |   |
| Mr Umesh Babar | Peon |  BA  | umbabar88@gmail.com | 13 years | |
Syllabus