Electronics and Telecommunication Engg. Department
A warm and affectionate welcome from department of Electronics and Telecommunication at N.B. Navale Sinhgad College of Engineering. Electronics Engineering is constantly changing and widening branch of engineering profession having applications in every discipline of engineering including consumer electronics, telecomm, medical electronics, audio-video, data storage.
The department equipped with state of art laboratories. Lab facilities are being upgraded from time to time and provide adequate opportunities for students to learn and innovate. Department is focused on overall development of students.
The department of Electronics and telecommunication is second largest department in an institute established in year 2010.The Regular intake of Bachelor of Engineering is 180 and Master in Engineering (Post Graduation)  is 24. The faculties of department are well qualified, dynamic, experienced and research oriented. Result of the department is progressively increasing. The department focused on overall development of students by conducting various curricular and co-curricular activities. All laboratories are well equipped and organized.
                The department has good research group in medical image processing, wireless communication, cognitive radio and embedded systems. Various papers have been presented by the faculty members in reputed journals and IEEE conferences.
To develop competent technocrats who strive continuously in pursuit of professional excellence in the field of Electronics and Telecommunication Engineering.
To nurture the education eco-system by providing the state of art facilities and competitive  environment for continuous improvement in Teaching-Learning process.

To make students aware about the responsibilities towards ethical, societal and environmental insights while pursuing their curricular activities.
 Goals and Objectives of the Department

*To adopt and implement the best educational practices for continuous improvement of teaching-learning process.

* To inculcate comprehensive knowledge amongst students for achieving their goals in electronics and allied fields.

* To develop state of art laboratories in association with reputed industries and institutes for project based learning and research activities.

* To motivate and guide students for attaining higher Ranks in University and Competitive Examinations.

*To implement activity plan for overall development of students.

* To strengthen the students with essential skills for Higher Education and increase Placements in Industries.

* To initiate relevant Value addition program and certifications for improving employability.

* To foster entrepreneurship among the students through innovative ideas and solutions  for the betterment of society.

* To encourage and promote Consultancy and Research Activities.

* To establish Professional Bodies, students forum for life skill development.

*To be recognized as center of excellence.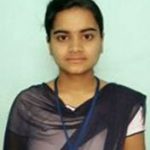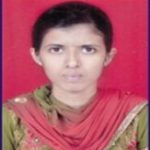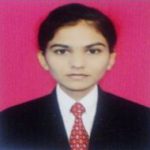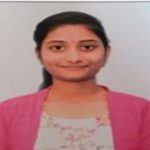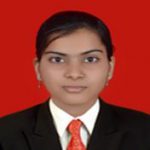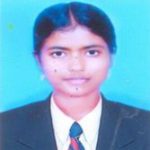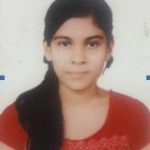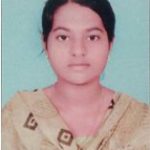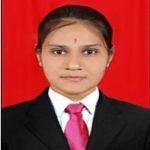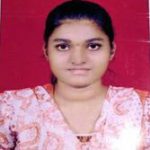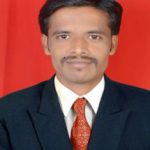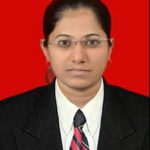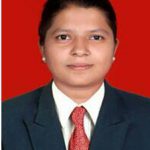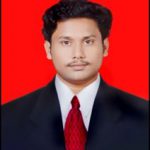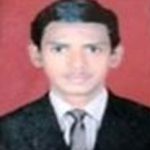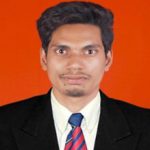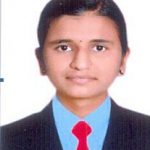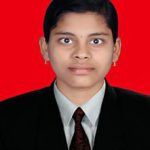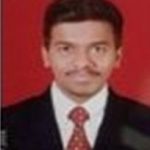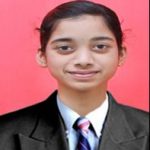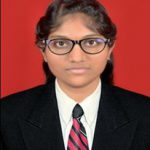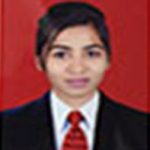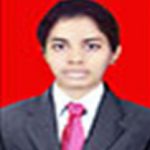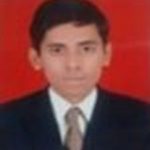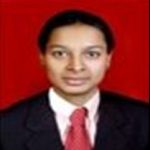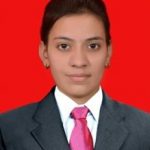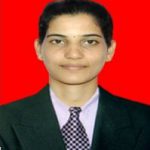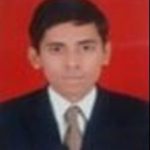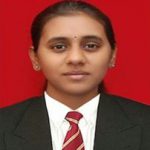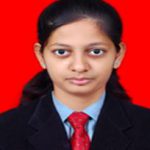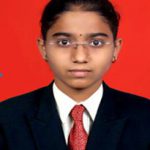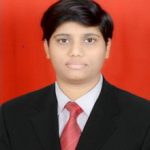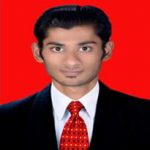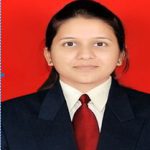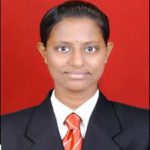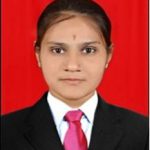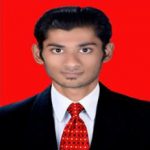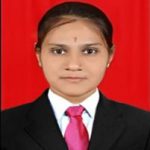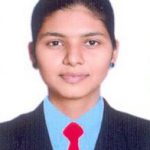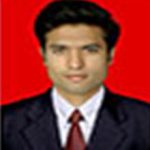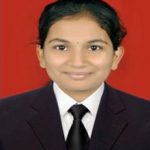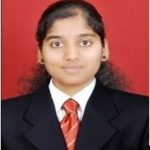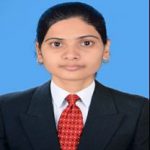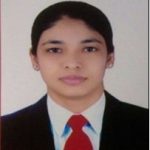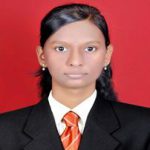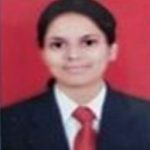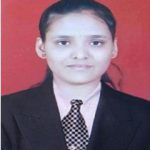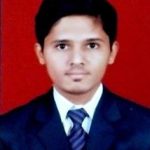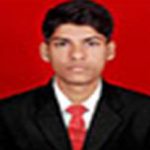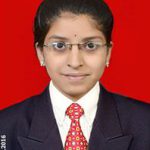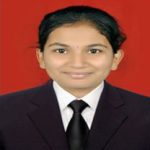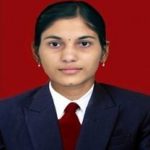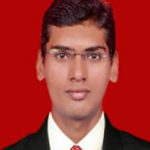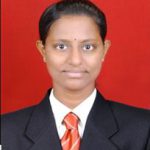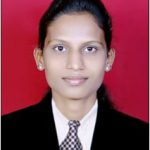 Faculty Details
Infrastructure
Workshop/ Seminars / FDP/ SDP/ MDP Attended
Industry Interaction
Research and Publications
Results
Placements
Student Achievements
Staff Achievements
News and Events
Lab Innovation
Non Teaching Details
Faculty Details
Sr. No
Name of staff
Designation
Qualification

Total

Exper-ience

Email-id
Photo

1

Dr. S.D. Nawale

Professor &Principal

M.Tech.[E&TC],

Ph.D.[Electronics]

Post-Doctoral Fellow, France

20

principal.nbnscoe@sinhgad.edu

 

2

Mr. S. S.Shirgan

Assistant Professor &

HOD

M.E. [Electronics],                Ph.D. [E&TC-Wireless Commn.]*

19

ssshirgan.nbnscoe@sinhgad.edu

 

3

/Mrs. S.P. Sagat

Assistant Professor

M.E. [Digital Systems] Ph. D.[Computational Research]*

10.3

spsagat.nbnscoe@sinhgad.edu

 

4

Mr.V.R. Marathe

Assistant Professor

M.E. [Electronics]

17.5

vrmarathe.nbnscoe@sinhgad.edu

 

5

/Mrs. M. D. Mali

Assistant Professor

M.E. [E&TC]

Ph.D[ Wireless Commn.]*

13.5

mdmali.nbnscoe@sinhgad.edu

 

6

Mr. S.S. Hippargi

Assistant Professor

M Tech.                   [Digital Comm.],                     Ph.D. [E&TC-Wireless Commn.]*

19

shashikanthippargi.nbnscoe@sinhgad.edu

 

7

/Mrs. S. P. Tapkire

Assistant Professor

M.E.[E&TC]

11.6

sptapkire.nbnscoe@sinhgad.edu

 

8

Mr. V.N Jokare

Assistant Professor

M.E. [Electronics]*

18

vnjokare.nbnscoe@sinhgad.edu

 

9

/Mrs. F.I. Kazi

Assistant Professor

M.E. [Electronics-




Digital Systems]

11.5

fikazi.nbnscoe@sinhgad.edu

 

10

Mr.A.B.Surwase

Assistant Professor

M.E.[E&TC], Ph.D[Medical Image Processing]*

10.8

absurwase.nbnscoe@sinhgad.edu

 

11

Mr.R.S. Khamitkar

Assistant Professor

M.E. [Electronics]

11

rskhamitkar.nbnscoe@sinhgad.edu

 

12

Mr. F.M. Valsangkar

Assistant Professor

M.E.[E&TC]

4.1

fmvalsangkar.nbnscoe@sinhgad.edu

 

13

Mr. I.J. Shaikh

Assistant Professor

M.E.[E&TC]

11.8

ijshaikh.nbnscoe@sinhgad.edu

 

14

Ms.  M. S. Raut

Assistant Professor

ME [VLSI and Embedded System]

2

mohini.raut.nbnscoe@sinhgad.edu

 
Infrastructure
Sr.No.

Lab Photo

Lab Name

Lab Details

1

Power Electronics Lab (144.5 Sqm)

Digital Multmeter B3/4 digit VC97, SCRTraine kit, DIAC Trainer kit,TRAIC Trainer kit, MOSFET Trainer kit, Lamp Dimmer using TRAIC & DIAC kit, Line Synchronized UJT firing circuit for SCR, Single phase half controlled rectifier, Series Inverter, Parallel Inverter, 20 MHz Dual Trace Oscilloscope Aplab, Multiwavefrom Signal Generator Aplab 2 MHZ, Dual output power supply O/P 0-32V / 0-2A Aplab, Fixed O/P Power Supply with O/P 5 V/2 A Aplab.

2

Electronics Design Lab(144.5 Sqm)

20 MHz Dual Trace Oscilloscope Aplab, Multiwavefrom Signal Generator Aplab 2 MHZ, Dual output Power Supply 0-32V/2A Aplab. Single Output Power Supply 0-32V/2 A Aplab, Hand Held DMM 3 ¾,True RMS Bench DMM with Counter 4 1/2 Digital, Common base configuration kit, Common emitter configuration kit, Relay driver circuit kit, RC phase shift oscillator kit, Two stage RC coupled amplifier kit, Voltage series feedback amplifier kit, Wein bridge oscillator kit, Class A complementary symmetry amplifier kit

3

Analog Electronics Lab(144.5 Sqm)

20 MHz Dual Trace Oscilloscope Aplab, Multiwavefrom Signal Generator Aplab 2 MHZ, Dual output Power Supply 0-32V/2A Aplab, Hand Held DMM 3 ¾,Autocompute LCR-Q Meter Aplab, True RMS Bench DMM with Counter 4 1/2 Digital

4

Communication Lab

(144.5 Sqm)

Dual Trace Oscilloscope Aplab  30 MHZ, Multiwavefrom Signal Generator Aplab 2 MHZ, Test Lab 5 in 1, Hand Held DMM 3 ¾,Colour Digital Storage Oscilloscope Aplab 60 MHZ 500 MS/S, 1 GHz Spectrum Analyzer, 4 1/2 Digital True RMS bench Digital Multimeter with Counter,AM & FM Generation and Detection kits, DSB-SSB Transmitter& Receiver, DTMF Encoder and Decoder, Antenna System Analyzer with 5 antennas, TDM,FDM,PCM, DPCM,ADPCM, DM,ADM,ASK,BPSK,FSK,QPSK Trainer, Companding Trainer, Aplab GN/NSTEK 9KHz-3 GHz Spectrum Analyzer with tracking generator

5

PG Research Lab

(72.25 Sqm)

Optiplex 3010 Base N Service Base Intel(R) Core i3-`2120 Processor 3.3 GHz 3 MB Intel ® HD Graphics 2000) Display Port  DVI Adaptor VGA-Adaptor System Power Cord-6A Dell(TM)E1912H 18.5 Monitor with LCD Monitor power Cord-6A Dell™ MS-III USB Mouse Internal Dell Businees speaker  Dell USB Entry Keyboard, DSP Lab Version Kit 2.0, Epson LX-300 Printer, Voltage Stabilizer: 7.5 KVA, 170-270 VAC , Dlink Switch 24 Port 10/100.

6

Signal Processing Lab(72.25 Sqm)

Optiplex 390 Base N Service Base Intel(R) Core i3-`2120 Processor 3.3 GHz 3 MB Intel ® HD Graphics 2000) Display Port  DVI Adaptor VGA-Adaptor System Power Cord-6A Dell(TM)E1912H 18.5 Monitor with LCD Monitor power Cord-6A Dell™ MS-III USB Mouse Internal Dell Businees speaker  Dell USB Entry Keyboard, MATLAB 7.12 (13 Users), Epson LX-300 Printer, Sony VPL DX-120 LCD Projector, Online UPS: Agasti, 7.5 KVA 14 Batteries, Multisim V 12.0 (10 user) Batch: M 76*41521, Dlink Switch 24 Port 10/100.

7

Project Lab

(144.5 Sqm)

Dual Trace Oscilloscope Aplab  30 MHZ, Dual output Power Supply 0-32V/2A Aplab, Multiwavefrom Signal Generator Aplab 2 MHZ, Single Output Power Supply 0-32V/2 A Aplab, Test Lab 5 in, Hand Held DMM 3 ¾,40 MHz Colour Digital Signal Oscilloscope, PCB Coater cum photo resist dryer, PCB Etching KIT-Easy Etcher, PCB Film Exposure KIT- Both Side, PCB Photo circular saw, PCB Power Drill -Easy Drilling Machine, Industrial PLC System

8

Microcontroller Lab

(144.5 Sqm)

Acer Veriton Desktop Intel Core to Quad Q8300 2.5 GHZ, 2 GB DDR2 RAM, 160 GB SATA HDD, DAC BOARD 0832 KITDC MOTOR KIT, EASY PIC 7, GLCD-TS TOUCH SCREEN FOR GLCD, GRAPHICS LCD 128*64 DOTS, MICROCONTROLLER KIT 8051, MICROPROCESSOR KIT 8085, PIC PROGRAMMER USB BASED, PIC16F877A BOARD, PIO-ADC 01, PIO-DAC 01, PIO-SER DISP, PIO-STEPPER, PSU SMPS, STUDY 8251,8253&8255, STUDY THUMBWHEEL, UNIVERSAL PROGRAMMER, RTC EXTRA

9

VLSI Lab

(72.25 Sqm)

Acer Veriton Desktop Intel Core to Quad Q8300 2.5 GHZ, 2 GB DDR2 RAM, 160 GB SATA HDD, Altium Nano Board NB 3000 Xilinx Sparten 3AN, FPGA Trainer Kit with Sparten III Xilinx FPGA XC3S400PQ208 with peripheral kits, CPLD Xilinx XC9572. Voltage Stabilizer: 7.5 KVA, TritanIDEKit (5 users License), Titan-II ARM 7 Development Board, Explorer ARM 9 Linux Development Board, CAN Processor LPC2129 addon card, 12C base ADC& DACaddon card, RF Interface addon card, JTAG for ARM7 and ARM9,stepper motor

10

Advanced Comm. Lab(144.5 Sqm)

Advance fiber o, Optical power meterptic trainer, Colour Digital Storage Oscilloscope Aplab 60 MHZ 500 MS/S, Dual Trace Oscilloscope Aplab  30 MHZ, E, H plane& Magic tee, Gunn diode based Microwave bench, Klystron based microwave bench,isolator, MultiholeDirectonal coupler 6dB, T Circulator, Transmission Line Trainer Kit, Black & White TV & CCTV Trainer, Color Pattern Genrator, composit Video Signal Trainer, Determination Of Max Recording Frequency, DVD/VCDTrainer

11

Digital technique Lab

(144.5 Sqm)

DIGITAL ELECTRONICS TRAINER , SMPS TrainerKITS, Hand Held DMM 3 3/4
Workshop/ Seminars / FDP/ SDP/ MDP Attended
SEMINAR/CONFERENCES/WORKSHOP/FDP/MDP/SDP ETC. ATTENDED
SEMINAR/CONFERENCES/WORKSHOP/FDP/MDP/SDP ETC. ARRANGED & ATTENDED

 

Academic Year : 2017-18

 
 
 
 
 
 
 
 
 
 

Sr. No.

Name of the Teacher

FDP / STTP

Title of FDP / STTP

Duration
(No. of days/weeks)

Organizer

Duration

 

1

A.B.Surwase

FDP

Student Centered Teaching Learning Practices

2

NBN SinhgadCOE,Solapur

26-27 Nov,2017

 

2

S.S.Shirgan

FDP

Student Centered Teaching Learning Practices

2

NBN SinhgadCOE,Solapur

26-27 Nov,2017

 

3

S.M.Rangdal

FDP

Student Centered Teaching Learning Practices

2

NBN SinhgadCOE,Solapur

26-27 Nov,2017

 

4

A.D Shinde

FDP

Student Centered Teaching Learning Practices

2

NBN SinhgadCOE,Solapur

26-27 Nov,2017

 

5

M.D.Mali

FDP

Student Centered Teaching Learning Practices

2

NBN SinhgadCOE,Solapur

26-27 Nov,2017

 

6

F.M.Valsangkar

FDP

Student Centered Teaching Learning Practices

2

NBN SinhgadCOE,Solapur

26-27 Nov,2017

 

7

F.I.Kazi

FDP

Student Centered Teaching Learning Practices

2

NBN SinhgadCOE,Solapur

26-27 Nov,2017

 

8

S.S.Hippargi

FDP

Student Centered Teaching Learning Practices

2

NBN SinhgadCOE,Solapur

26-27 Nov,2017

 

9

V.R.Marathe

FDP

Student Centered Teaching Learning Practices

2

NBN SinhgadCOE,Solapur

26-27 Nov,2017

 

10

G.R.Hiremath

FDP

Student Centered Teaching Learning Practices

2

NBN SinhgadCOE,Solapur

26-27 Nov,2017

 

11

L.C.Maindargi

FDP

Student Centered Teaching Learning Practices

2

NBN SinhgadCOE,Solapur

26-27 Nov,2017

 

12

T.A.Deshpande

FDP

Student Centered Teaching Learning Practices

2

NBN SinhgadCOE,Solapur

26-27 Nov,2017

 

13

V.N.Jokare

FDP

Student Centered Teaching Learning Practices

2

NBN SinhgadCOE,Solapur

26-27 Nov,2017

 

14

S T Waware

FDP

Student Centered Teaching Learning Practices

2

NBN SinhgadCOE,Solapur

26-27 Nov,2017

 

15

M.N.Patil

FDP

Student Centered Teaching Learning Practices

2

NBN SinhgadCOE,Solapur

26-27 Nov,2017

 

16

JayashreeKolhe

FDP

Student Centered Teaching Learning Practices

2

NBN SinhgadCOE,Solapur

26-27 Nov,2017

 

17

Dr.S.M.Jagade

FDP

Student Centered Teaching Learning Practices

2

NBN SinhgadCOE,Solapur

26-27 Nov,2017

 

18

I.M Shaikh

FDP

Student Centered Teaching Learning Practices

2

NBN SinhgadCOE,Solapur

26-27 Nov,2017

 

19

S.P.Tapkire

FDP

Student Centered Teaching Learning Practices

2

NBN SinhgadCOE,Solapur

26-27 Nov,2017

 

20

R.S.Khamitkar

FDP

Student Centered Teaching Learning Practices

2

NBN SinhgadCOE,Solapur

26-27 Nov,2017

 

 

 

 

 

 

Academic Year : 2016-17

 
 
 
 
 
 
 
 
 
 

Sr. No.

Name of the Teacher

FDP / STTP

Title of FDP / STTP

Duration
(No. of days/weeks)

Organiser

Date/s

 

1

R.S.Khamitkar

FDP

Use of ICT in Education for Online and Blended Learning

4

IIT Bombay

02 May 2016 to 10 July 2016

 

2

A.B.Surwase

STTP

Project Based Learning Using ARM Processor

1